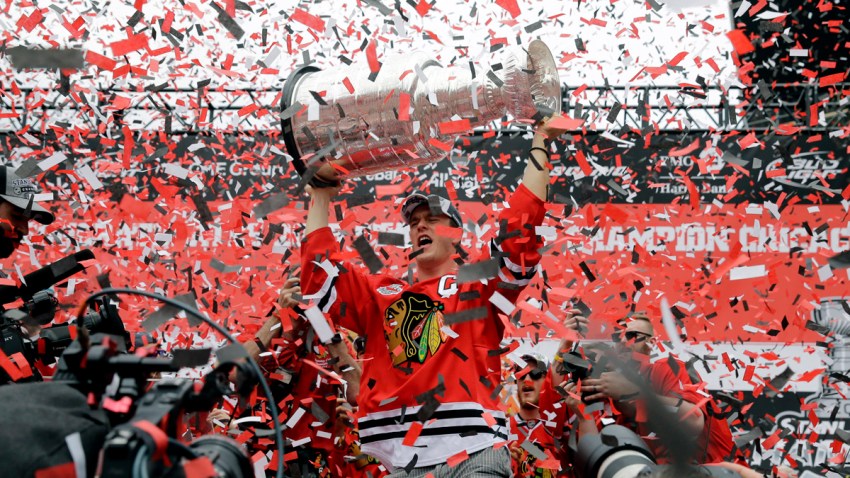 The 2014-15 season may have just ended 10 days ago, but the Chicago Blackhawks are already looking ahead to the future as the NHL has released the full schedule for their Stanley Cup title defense.
The Blackhawks already knew that they would open the season with a home-and-home against New York teams, welcoming the Rangers to the United Center for the season opener on October 7 and heading to Brooklyn to help the Islanders christen the Barclays Center on October 9. They then finish off a triple-dose of the Big Apple on October 10 as the Islanders head to the United Center for their lone visit of the season.
In terms of lengthy homestands, there aren't any to be found. Last season the Blackhawks had an eight game homestand after their Disney on Ice trip in February, but this season their longest homestand is four games, a feat that they repeat on four different occasions. Their longest road trip of the season is of course their November Circus Trip, where they take their annual trip through western Canada and California to close out that month.
Looking for the rematch games against the Tampa Bay Lightning? Then you'll need to head to the United Center on October 24, or you can head to central Florida for the game at Amalie Arena on January 21.