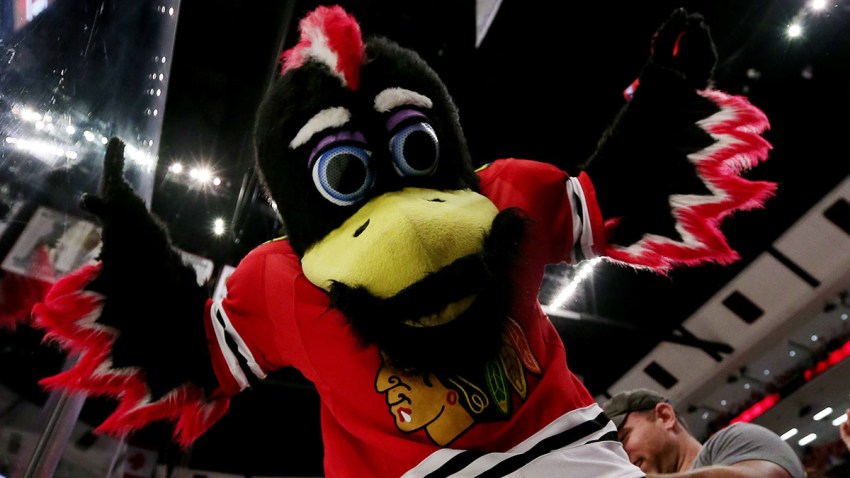 Chicago-area residents of a certain age will remember the infamous "Eagleman" commercial, and the Chicago Blackhawks are playing on that nostalgia with a hilarious new video of their own.
Former Blackhawks players Patrick Sharp and Adam Burish star in the new advertisement, which is a parody of the "Eagleman" ad. The players are riding in a car when Tommy Hawk, the team's mascot, provides them with a surprise:
The ad is a sales pitch for Blackhawks Convention passes, and it does an effective job of capturing the camp and the bad acting of the original ad, which was for Eagle Insurance car policies:
The video has been viewed by tens of thousands of people, and the nostalgia-fueled footage has definitely turned plenty of heads on the web Thursday.