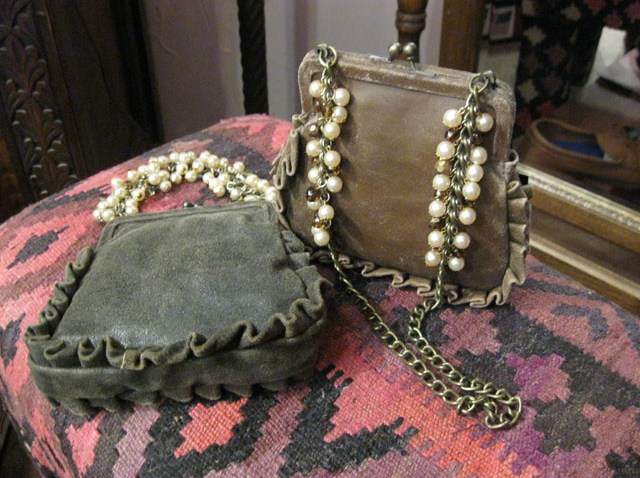 Throughout the month of July, Madhouse Enforcer will be taking a look at various members of the 2013 Stanley Cup champion Chicago Blackhawks. What did they do right? What did they do wrong? What can they improve upon next season? We'll answer all those questions and more in the lead-up to Blackhawks Convention, which starts July 26th.
Today's first subject will be defenseman Duncan Keith.
The Good:
If asked which Hawks player had the second-most power play points during the regular season, a normal fan would toss out answers like Marian Hossa and Jonathan Toews. The reality though is that it was actually Keith, with two goals and eight assists on the man-advantage this year.
Keith also played 2:16 of ice time per game short-handed during the season, good for third on the team among defensemen. In that role, he helped the Hawks to have one of the best penalty killing units in the league.
Finally, Keith's offensive numbers were right in line with what he has been able to produce during his career in Chicago. He only had three goals, but he did add in 24 assists in 47 games, good for the 4th-most points on the roster behind Patrick Kane, Toews, and Hossa. He was also a plus-16 in +/-, tops on the team.
The reason for going over this laundry list of statistics is to set up this point: Keith only played 24:06 of ice time per game this season. That was still the most of any player on the Hawks, but it was also the lowest average TOI for Keith since the 2006-07 season and down nearly three whole minutes a game from just a season ago.
This is partly the product of having better teammates behind him. Johnny Oduya and Niklas Hjalmarsson took a ton of shifts against tough competition this year to take some of the pressure off of Keith and linemate Brent Seabrook, and Michal Rozsival and Nick Leddy also did their fair share to keep the Hawks' alternate captain off the ice.
The results speak for themselves. Rather than being a burnt-out shell of himself in the playoffs like he was a year ago against the Phoenix Coyotes, Keith was fresh and ready to go this season. He ended up racking up two more goals and 11 assists in 22 games, and ratcheted his time on ice up to 27:37 per game.
These numbers all tell the same story about Keith: he is a gifted two-way defenseman who, in more limited time on the ice because of both the effectiveness of his teammates and a conscious decision by head coach Joel Quenneville to keep his top blue liner fresh, is still able to produce at similar levels to his career performance. That is great news for the Hawks, and was great news for Keith in 2013.
The Bad:
Like several other players on the Hawks, the list of what's "wrong" with Keith is mainly a list of quibbles.
The first of those is that he committed too many penalties in 2013. He had 31 PIM during the regular season, which put him on a similar pace to the 51 he had in 82 games in 2009-10. In the interim, he had cut down on that number significantly, with only 22 penalty minutes in 82 games in the 2010-11 campaign and 42 in the following year.
Obviously, penalty minutes don't tell much of a story in cases like Keith's, where they are mainly the result of trying to prevent scoring opportunities rather than truly bad decisionmaking like you would find with a guy like Daniel Carcillo or Brandon Bollig. The fact does remain, however, that Keith needs to stay on the ice for the Hawks in order to be effective, so he'll need to watch that total moving forward.
The other criticism of Keith by many fans and pundits was his tendency to take low-percentage shots. That seems to be borne out by the fact that he only had 91 shots on goal during the regular season, and only converted on three of them.
The fact of the matter is that Keith has never been a high percentage scorer. Ever since the Hawks' first Cup run back in 2010, when Keith scored at a 6.6% success rate, his number has hovered much lower than that. He hit a new low last year, scoring only 2.5% of the time when his shots ended up on goal.
Yes, Keith needs to take better shots, but it isn't something that's exactly hindered him over the long run, so it's not a big issue.
Best Game of 2013:
On a night when the Hawks were missing Patrick Sharp, Michal Rozsival, and Ray Emery, Keith put on an offensive display to lift the Hawks to an overtime victory.
The night in question was April 19th against the Nashville Predators. In that game, Keith led off the scoring for the Hawks with a power play tally in the first period, and added a power play marker on the overtime winner off the stick of Marian Hossa.
Keith also ended up with four shots on goal that night and had two blocked shots, and also played for over half of the six minutes that the Hawks found themselves shorthanded in the game, killing off all three penalties his team faced.
It was a great representation of all the little things that Keith is capable of doing to help the Hawks win games.
Outlook for 2013-14:
Even as Keith passes his 30th birthday (which he did last week), it's pretty clear that he's still going to be able to produce at a high level for the Hawks.
Quenneville will likely continue to limit Keith's minutes this season, with the full 82-game slate testing the legs of the defending Stanley Cup champions to an extra degree. In addition to that, the schedule will once again be compressed, with 18 sets of back-to-back games because of the three weeks the league will take off so that players can participate in the Olympics (which Keith figures to do for Team Canada) , so Keith's minutes will once again be a huge point of emphasis for the team in the new year.
Finally, Keith will potentially have to deal with the responsibilities involved with mentoring younger players. Guys like Adam Clendening and Dylan Olsen could make their way up to the big club at some point during the season, and Keith will be in a prime position to school them on the importance of being able to play both defensively and offensively.