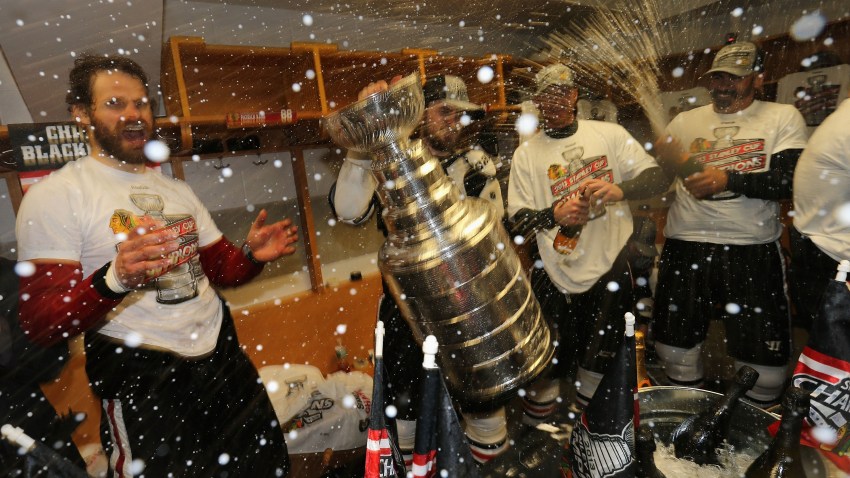 With their second championship in four seasons in hand, the Chicago Blackhawks have been racking up plaudits and kudos from everywhere from David Letterman to the President of the United States.
That parade of validation continued on Thursday as ESPN announced its nominees for the annual ESPY Awards. The show, which will take place on July 17 and will be hosted by Mad Men actor (and huge hockey fan) Jon Hamm, will feature athletes from around the sports world vying for a slew of awards.
The Blackhawks will be up for two of those awards in three weeks.
One of them will be the Best Team category, where the Hawks will do battle with the US Women's Gymnastics team, the World Series champion San Francisco Giants, the Alabama Crimson Tide football team, the Super Bowl champion Baltimore Ravens, the NBA champion Miami Heat, and the Women's College World Series champion Oklahoma Sooners.
The Hawks will also have a player up for an award, as recent signee Drew LeBlanc was nominated for Best Male College Athlete, going up against Trey Burke, a basketball player from the University of Michigan, Johnny Manziel, quarterback for Texas A&M, and Kyle Drake, a wrestler from Cornell.
Fans can vote on the aforementioned awards at this link, and voting closes when the awards show starts at 8pm Central on July 17th.