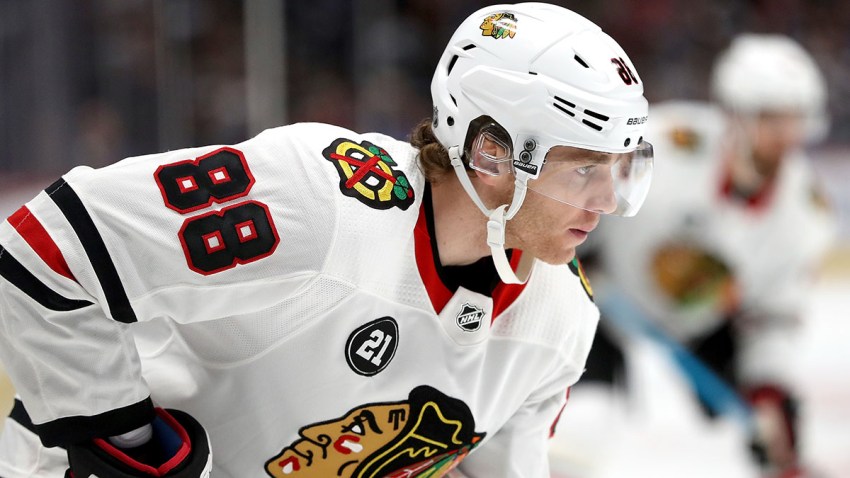 Chicago Blackhawks winger Patrick Kane has accomplished plenty of remarkable feats in his NHL career, and he added another big accomplishment to the list last night.
Kane, who was drafted with the number one overall pick in the 2007 NHL Draft, notched the 900th point of his NHL career on Friday as he faced his hometown Buffalo Sabres.
According to the NHL, Kane's 900th point was not only a great milestone in Blackhawks history, but in the history of the league as well. Kane, who just turned 30 in November, is the youngest American-born player to ever hit the 900-point plateau, and is the 13th American-born player to reach the total.
Eight @ 8 on Feb. 2, 2019: Week In Review
Kane also became just the fifth Blackhawks player to reach the milestone, joining Stan Mikita, Bobby Hull, Denis Savard, and Steve Larmer in that exclusive club.
If Kane wants to catch the top-scoring American player of all time, he's going to have to keep up his strong scoring pace. Brett Hull, who played in 1,269 career games, notched 1,391 points in his NHL career, meaning that Kane is still nearly 500 away from surpassing that tally.