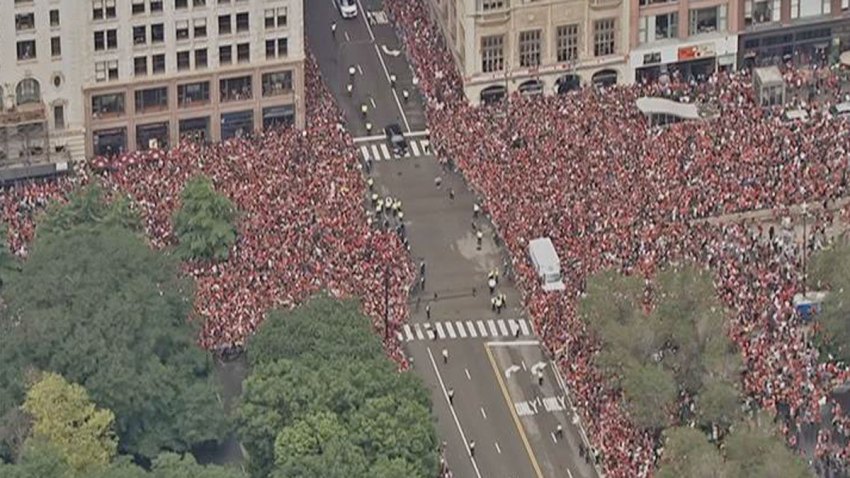 Two million people crowded Chicago's downtown and Soldier Field to cheer on the Stanley Cup-winning Chicago Blackhawks on Thursday, according to an estimate released by the Chicago Police Department.
The tally includes fans that were lined up along the parade route, which kicked off at West Washington Boulevard and North Racine Avenue before heading east to North DesPlaines Street and south to West Monroe Street, those who were inside Soldier Field, and fans who were outside the stadium in the parking lot viewing the rally on large screens, according to department spokeswoman Melissa Stratton.
The Blackhawks clinched the Stanley Cup on home ice for the first time since 1938 with their 2-0 win over the Tampa Bay Lightning on Monday night.
"We play for the best fans in the world," team captain Jonathan Toews told the crowd inside Soldier Field.