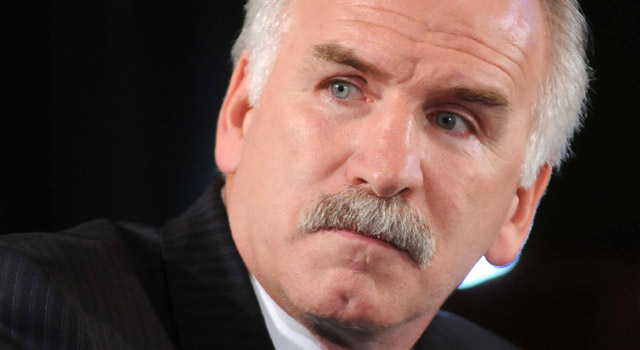 You know it's a hot rumor when the press start asking the players about it. But Monday was the first time the idea of firing Joel Quenneville was broached by the players.

Unanimously they all stood behind their coach. This is always automatic, though. Unless the coach has truly lost the room, the players always stand behind a coach and blame themselves. If they didn't, they could probably forget playing for the rest of the year, and would be seriously soured to any other organization. You're not going to get any interesting answers from a player on that subject.
But there's one quote from Patrick Sharp that I'd like to pick apart: "I know that if something were to happen there would be a lot of unhappy people in this room".
Well, Shooter, that's exactly the point. You should be unhappy. You should be unhappy with the way you've played, unhappy with the way the team hasn't followed any of Q's instructions and unhappy with the results. That's why you fire a coach, to either wake a team up or get them riled against management.

If you were happy at the thought of a firing, then it would already be too late.
And it's easy for Sharp to feel that way. He gets whatever he wants from Q. He plays in all situations. He's an alternate captain. He gets to stay on the wing instead of center where the team probably needs him more simply because he likes it better.

Why wouldn't Sharp love Q?
I bet away from a camera, perhaps at the bar, you might get a different answer from Steve Montador, Andrew Brunette, Michael Frolik, Bryan Bickell, Sami Lepisto, and one or two others. And some of those guys are the ones who will either bring the Hawks up or down. You know what you're getting from the stars, it's what's behind them that makes a team good, bad, or great. And they might have some choice thoughts for the coach who has helped them not do that.
As you might have guessed, Quenneville hit the line juggler again at practice Monday. The Dream Team of Sharp-Toews-Kane has been reunited, with Brunette moving up to play with Hossa and Kruger.

I'm totally in favor of this, I've been calling for Bruno to play with Hossa all year. With Kruger's desire to get to the net and Bruno's playmaking in tight around there, it could actually produce something. As for the rest of the lines, just wait and see.

It won't last.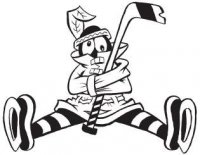 Sam Fels is the proprietor of The Committed Indian, an unofficial program for the Blackhawks. You may have seen him hocking the magazine outside the United Center at Gate 3. The program is also available for purchase online. Fels is a lifelong 'Hawks fan and he also writes for Second City Hockey .