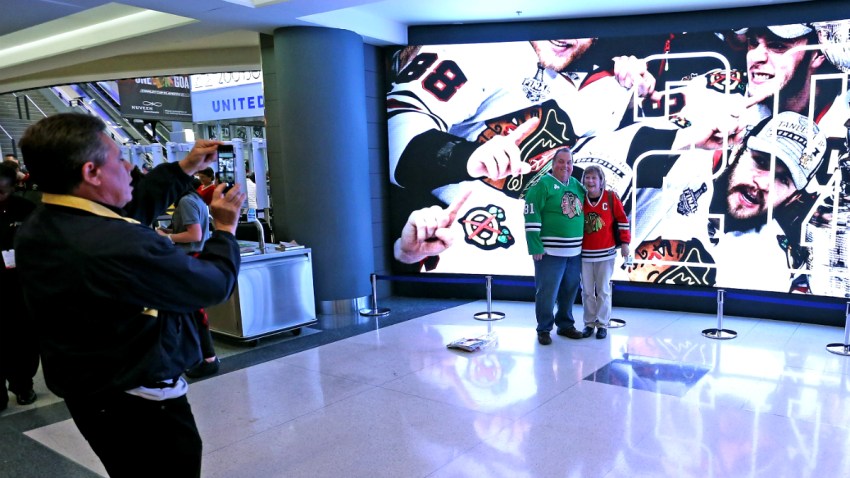 With a freshly painted ice surface and an eagerness to return to action after a long summer off, the Chicago Blackhawks will be back at the United Center on Saturday morning for the team's annual Training Camp Festival.
The event, which is sold out, is a huge celebration of the Hawks as they prepare for the upcoming season. This year's event will be no exception, as there are a slew of different events and activities for fans to enjoy both inside and outside of the arena.
Fans will want to get to the arena early, as seats are available on a first-come, first-serve basis. The first 10,000 fans to arrive at the United Center will receive a Brent Seabrook souvenir bobblehead.
The outdoor festival kicks off at 8 a.m. in the parking lots outside of the arena, and will feature a wide variety of activities. An outdoor 3-on-3 hockey tournament will take place, and there will be plenty of live music and food and beverage options for fans to partake in before things get started inside.
The arena doors will open at 9 a.m. to fans, and the Blackhawks will conduct a live scrimmage at 11 a.m. at the arena. There, fans will get to see players like Seabrook, Brian Campbell, and youngsters like Vincent Hinostroza and Tyler Motte as the Hawks begin their preparations for the upcoming season.