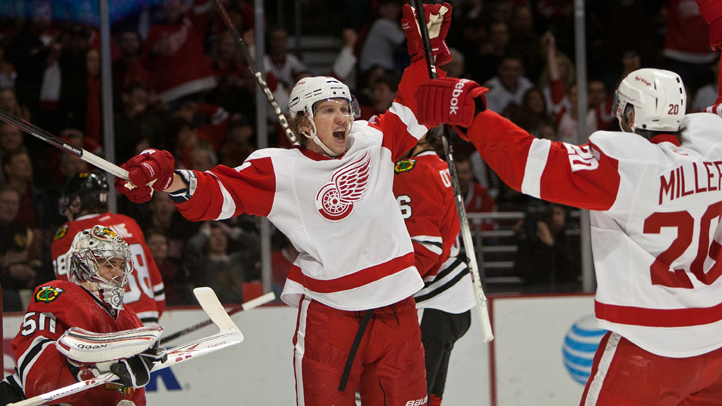 Brent Seabrook scored a goal to break a tie early in the third period, and the Chicago Blackhawks defeated the Detroit Red Wings 3-2 on Friday night.
Seabrook scored the game-winner 1:52 into the third when he fired from the blue line and overpowered Detroit goalie Jimmy Howard with a rising shot that sailed over his glove.
Marian Hossa scored and Jonathan Toews connected on a penalty shot for Chicago, which improved to 10-2-1 in its past 13 before a season-high crowd of 22,166 at the United Center.
Justin Abdelkader and Todd Bertuzzi had goals for the Red Wings.
The win gave Chicago 52 points. The Blackhawks, in first place in the Central Division, opened a five-point lead on second-place Detroit.