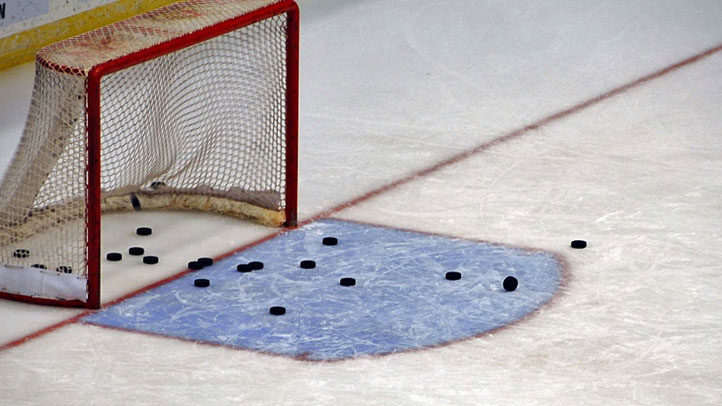 Patrick Kane scored the only goal of the shootout to give the Chicago Blackhawks a 3-2 win over the Detroit Red Wings on Saturday in the final game of the regular season for both teams.
Despite the loss, the Red Wings clinched the fifth seed in the Western Conference and Blackhawks finish as the sixth seed.
Viktor Stalberg and Andrew Shaw scored for Chicago. Patrick Sharp had two assists and Corey Crawford made 30 saves.
Johan Franzen and Pavel Datysuk scored for Detroit. Jimmy Howard stopped 30 shots.
Datsyuk tied the game with 46 seconds left and Howard pulled for the extra attacker. He drove a loose puck into an empty net off a goal-mouth scramble for his 20th goal. That goal sent the game into overtime.
The Blackhawks, who needed a regulation win to finish fifth, pulled Crawford for the final 20 seconds of regulation.
Franzen put Detroit on the board 8:11 into the third period with his 29th goal. His shot from the right corner trickled through Crawford.
Stalberg opened the scoring with his 22nd goal with 9:46 left in the first period. He put a rebound between Howard's pads.
Shaw made it 2-0 with 2:40 left in the second period when he put in a one-timer from the bottom of the left circle for his 12th goal.
Nicklas Lidstrom and Niklas Kronwall both hit the goal post for Detroit during a power play with less than 7:30 left in the middle period.
Copyright AP - Associated Press