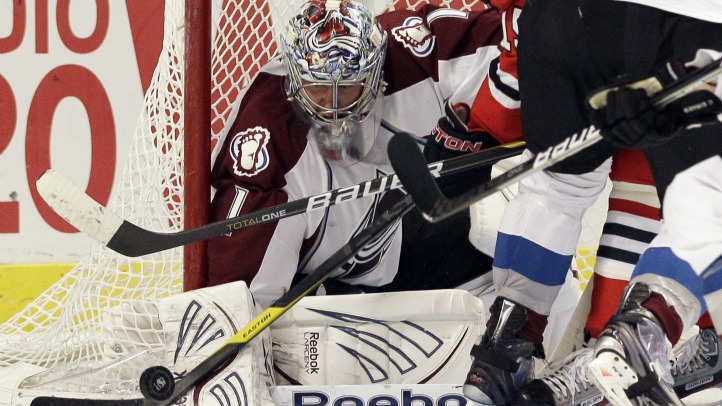 Semyon Varlamov made 27 saves to earn his second shutout, and T.J. Galiardi had a goal and an assist to lead the Colorado Avalanche past the Chicago Blackhawks 4-0 on Friday night for their fourth straight win.
David Jones, David Van Der Gulik and Chuck Kobasew also scored for Colorado, which has won nine of its past 10.
Varlamov made a few sharp close-in saves, but wasn't consistently tested by the Blackhawks in his sixth career shutout.
Chicago lost its third straight to match a season high for consecutive defeats, and has dropped four of its past five following a 9-1-1 run.
The Avalanche continue to play well and have climbed back into the Western Conference playoff race without forward Matt Duchene, who missed his third game with a knee injury.
Chicago's Corey Crawford stopped 18 shots.