If Blackhawks Fever is something one can catch, 3-year-old Maximus Sinden of Bantford, Ontario has a serious case of it.
He may be just a toddler, but he's already got dreams of becoming a member of the Chicago team. The Blackhawks' Monday win of the Stanley Cup only invigorated that desire, the boy's father, Jay Sinden, said Tuesday.
"My son, he's turning four in July and he's a huge 'Hawks fan," said Sinden. "I built a 50x25 foot rink in the backyard this winter."
In an effort to make the boy's upcoming birthday extra special, Sinden manufactured an invitation that shows the teammates expressing excitement about attendance.
"My son wanted to invite all of the Chicago Blackhawk players," the father explained. "I rented the ice at the [Wayne Gretzky Sports Centre], and there's going to be a skate and afterwards a pool party."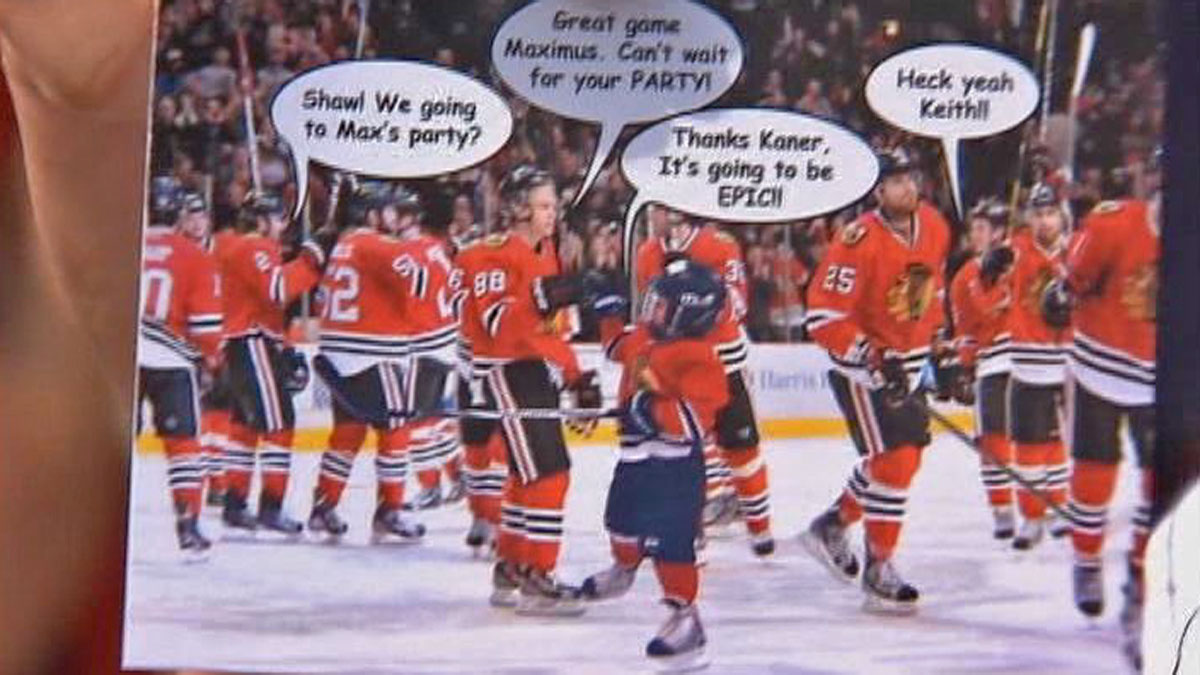 While the Blackhawks have been showing the Stanley Cup around Chicago, it'll soon make its way to other countries, including Canada.
"We'd love for them to make an appearance if they could. That would be phenomenal," said Sinden.