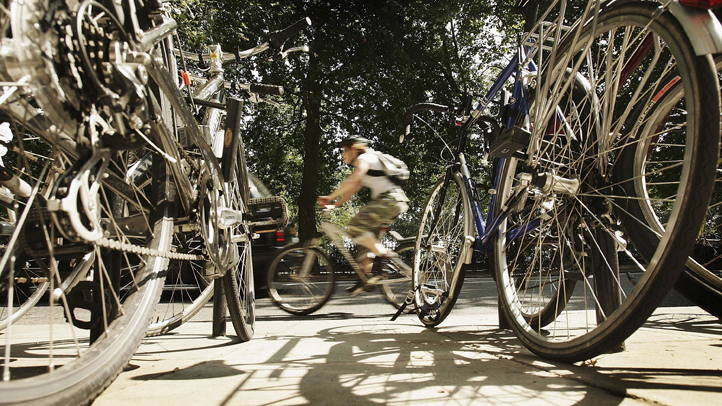 Chicago's bike rental program has hit a bump in the road.
The program that was initially supposed to be rolling by this summer is now delayed until next spring.
Rival bidder Bike Chicago claimed the bid process was rigged in favor of Alta Bicycle, and Inspector General Joe Ferguson is investigating, according to the Chicago Sun-Times.

Alta Bicycle was selected to make the 3,000 bicycles to be available at locations around the city this summer.
Alta Bicycle also once hired Transportation Commissioner Gabe Klein as a consultant. Klein claims he recused himself from the bidding process, but a competitor refutes that.
A software problem prevented a similar program in New York City from starting on schedule, the paper reported, but the Transportation Department said neither the software issue nor the investigation are the reason for the delay.