After topping the list for four straight years, Chicago is no longer the No. 1 city in the nation for bed bugs, according to an annual ranking.
Pest control company Orkin reports the city moved down two spots for 2016, dropping from a first-place ranking in 2015 to take third when it comes to the unwanted infestations.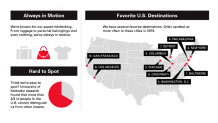 Now Baltimore takes the top spot, Orkin's study found, followed by Washington, D.C, Chicago, New York and Columbus, Ohio.
Orkin's data is based on its treatment for bed bugs in metro areas last year. Overall, company says its overall review of bed bugs in 2016 was up more than 10 percent from the year prior.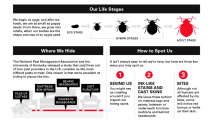 Below is 2016's "Top 50 Bed Bug Cities," according to Orkin:
Baltimore (+9)
Washington, D.C. (+1)
Chicago (-2)
New York
Columbus, Ohio
Los Angeles (-4)
Detroit
Cincinnati
Philadelphia (-3)
San Francisco-Oakland-San Jose (+4)
Richmond-Petersburg, Va. (-2)
Raleigh-Durham, N.C. (-1)
Cleveland-Akron-Canton, Ohio (-1)
Indianapolis (+1)
Dallas-Ft. Worth (-2)
Atlanta (+3)
Houston
Buffalo, N.Y. (+2)
Charlotte, N.C. (-3)
Norfolk-Portsmouth-Newport News, Va. (+10)
Knoxville, Tenn. (+3)
Denver (-4)
Nashville, Tenn. (-1)
Pittsburgh (+5)
Greenville-Spartanburg, S.C.-Asheville, N.C. (-4)
Phoenix (-3)
Grand Rapids-Kalamazoo-Battle Creek, Mich. (+5)
Boston (-3)
Milwaukee (-3)
Champaign-Springfield-Decatur, Ill. (+12)
Hartford-New Haven, Conn. (+3)
Dayton, Ohio (-4)
Omaha, Neb. (+3)
Seattle-Tacoma (-6)
Tampa-St. Petersburg, Fla. (-4)
Charleston-Huntington, W.Va. (-1)
St. Louis (+3)
Cedar Rapids-Waterloo-Dubuque, Iowa (+3)
Myrtle Beach-Florence, S.C. (+11)
Syracuse, N.Y. (+6)
Louisville, Ky. (-2)
Greensboro-High Point-Winston Salem, N.C.
Lexington, Ky. (-10)
Orlando-Daytona Beach-Melbourne, Fla. (-6)
Kansas City, Mo. (-1)
Miami-Ft. Lauderdale, Fla. (-3)
Salt Lake City, Utah
Honolulu, Hawaii
Las Vegas
Portland, Ore.