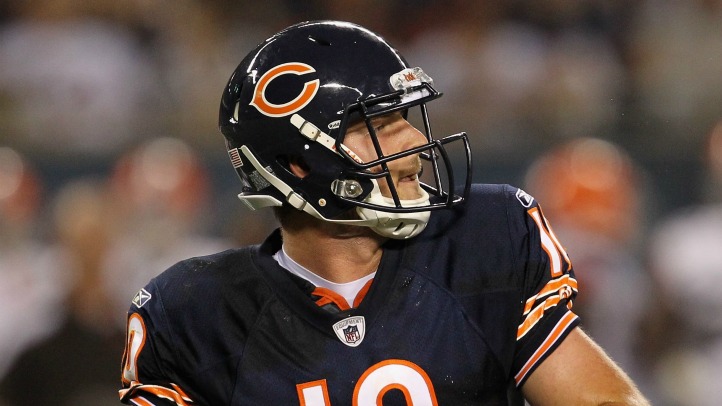 Nate Enderle won't have to worry about whether he'll play in a Chicago Bear's game any longer. The club waived the second-year quarterback Thursday.
Enderle was released following the team's mandatory three-day mini camp, according to
ESPN Chicago.
Enderle who earned a spot on the Bears 53-man roster in 2011 didn't get much playing time behind Caleb Hanie and Josh McCown. He reportedly was inactive for 12 of the Bear's 16 regular season games and didn't play in four of the games for which he dressed.
He earned his place as a Bear after the team used a fifth-round pick following former offensive coordinator Mike Martz's trip to the University of Idaho campus where the quarterback was put through a private workout during the pre-draft scouting process.
Before ties were cut between Enderle and the Bears, Bears head coach Lovie Smith reaffirmed that second-string quarterback Josh McCown was the unquestioned No. 3 quarterback on the team's depth chart.
<a href="http://

<a href="http://

News breaks at inconvenient times. Stay tuned to NBCChicago wherever you go. Download our iPhone and iPad apps, now available on the iTunes App Store. Get your iPad App. Get your iPhone app.