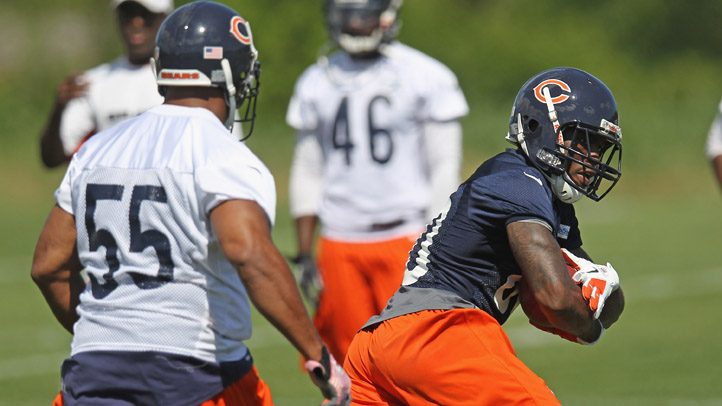 You would think a Lombardi Trophy would be enough motivation for any Bears player. But let's be honest: there are times when we all need a touch more motivation, whether it's to get out of bed and brave the L to get to work or spend an extra hour studying the Bears playbook.

For the Bears in the off-season, motivation comes in one word: disrespect.

Brian Urlacher made it explicit when discussing the Bears chances this season, and how even with off-season improvements, the Bears are still not expected to win their division.
"It's perfect, and just the way we like it," Urlacher said of the disrespect. "If you look at what we did last year before Jay (Cutler) got hurt, we won five in a row. When Jay went down, you saw what happened after that. When we're healthy, I don't see a better team in the NFC North.

"Last year, Green Bay and Detroit were in the playoffs, so they should be talking about them. I don't know if they got any better in the offseason, but I know we got better."
Individual Bears can also feel the kick in the butt of disrespect.
As pointed out by CSN Chicago, Brandon Marshall and Jay Cutler were both left off the NFL Network's list of Top 100 players. That's bad enough, but when you consider Jordy Nelson and Tim Tebow made the list, it's much much worse.

The Bears are being left out of the national discussion on who can win the Super Bowl, and that's perfect fuel for the off-season.