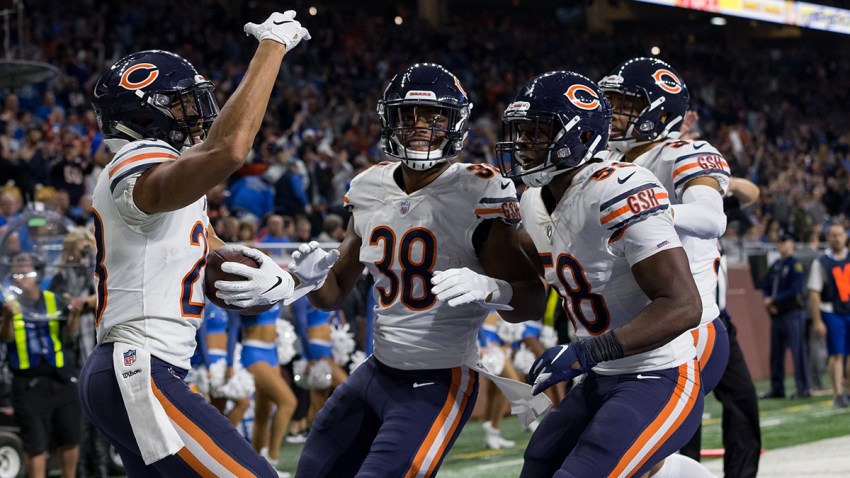 It may have been a Motown tribute, but Bears fans were quick to notice that the team's viral dance in Detroit matched a number of hit songs across genres.
Twitter ignited with the hashtag #BearsSingToAnything over the long holiday weekend, thanks to former player Anthony "Spice" Adams.
Adams first tweeted video of the viral endzone performance played to Beyonce's "Single Ladies." That sparked a flood of tweets playing the video to songs like the Temptations' "My Girl," DJ Khaled's "All I Do Is Win," Mariah Carey's "All I Want for Christmas is You" and even the Super Bowl Shuffle.
With heightened speculation surrounding Super Bowl contenders, many thought the team's hilarious dance was an ode to the Super Bowl Shuffle. But that wasn't actually the case.
According to Brad Biggs with the Chicago Tribune, the team's groovy dance in Detroit was actually a tribute to Motown legends the Temptations.
See some of the best tweets from over the weekend: