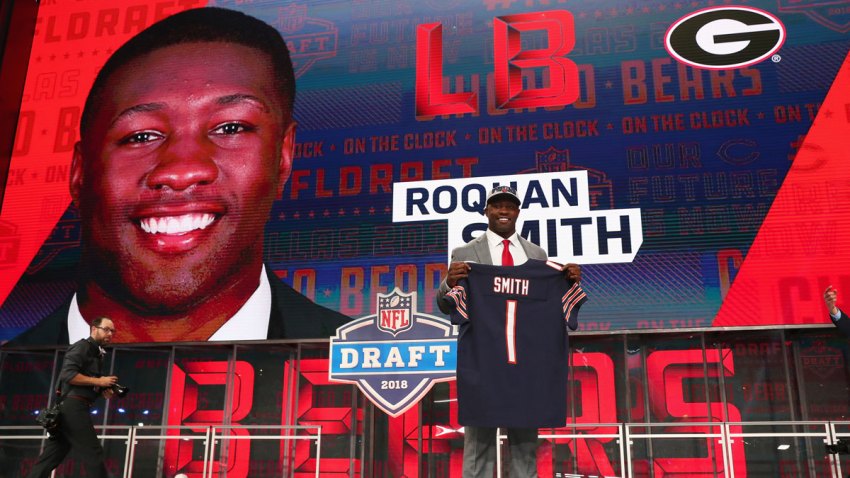 Just days after Chicago Bears linebacker Roquan Smith's car was robbed in Georgia, police have reportedly found most of the items stolen from him.
According to the Chicago Tribune, police in Athens, Georgia were able to identify a suspect thanks to a fingerprint, and they were able to recover some of Smith's memorabilia and personal items that were stolen by the thief.
Smith elaborated on the situation on his Twitter feed, saying that he was able to recover "most of my items," and that the person responsible for the thefts had been identified by police.
Unfortunately for Smith, not all of the items were recovered. An iPad containing Bears' information, including the team's playbook, was not one of the items, but the team had already remotely wiped the contents of the device's hard-drive after Smith reported it stolen.