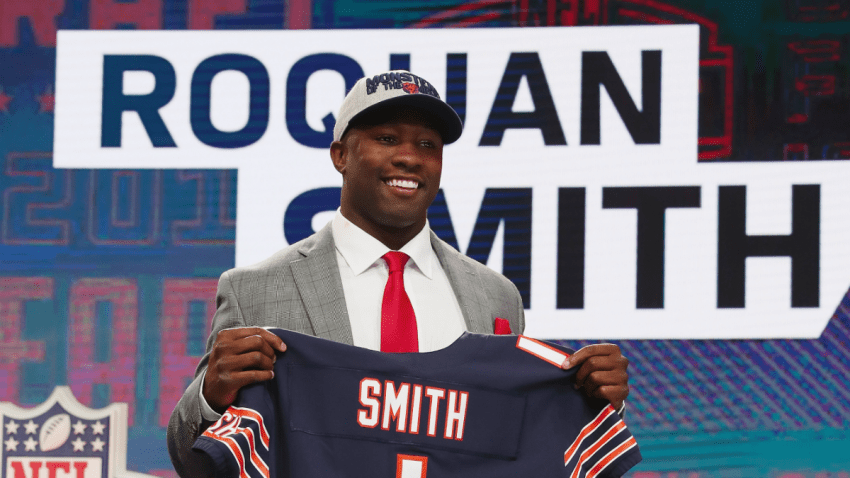 The Chicago Bears still have not signed linebacker Roquan Smith to a rookie contract, and on Saturday fans got a bit of clarity as to why he's not yet in training camp.
Smith, the eighth overall pick in the NFL Draft, is one of two first round picks yet to sign, and head coach Matt Nagy says it's partly due to a new NFL rule that could hit the rookie in the pocketbook his season.
That rule, newly in place for the 2018 season, would ban players from using their helmets to initiate contact on tackles. Players can be fined, ejected, or suspended for those types of hits, and Smith's camp is looking to make sure his guaranteed money will be protected if he's hit with a suspension or fine for that type of hit.
"For both sides, it's more of a language deal, a language-type deal," Nagy said. "We'll eventually get that thing figured out. The biggest thing for our organization and for our players is for me to be focused on who's here right now, and that's what I'm doing."
The NFL Collective Bargaining Agreement slots Smith's salary around $18.5 million for four seasons, but he's looking for protection in his contract against that money being impacted by the new helmet rule.
The Bears' first preseason game is coming up on Thursday when they play the Baltimore Ravens in the Hall of Fame Game.