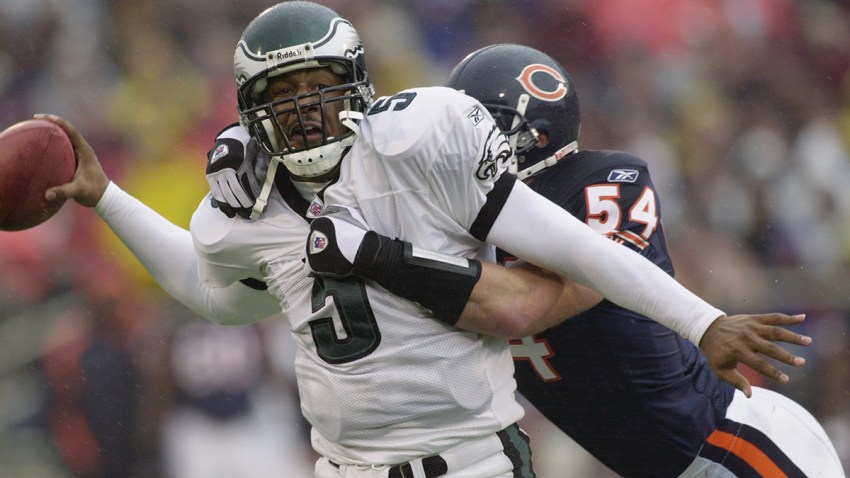 For the fourth time in league history, the Chicago Bears and Philadelphia Eagles will do battle in a postseason game when they renew acquaintances at Soldier Field on Sunday.
The Bears may have the higher seed in the game, finishing with the third-best record in the NFC, but history has not been kind to them against the Eagles, as they are 1-2 in the previous three playoff meetings between the clubs.
In the most recent matchup, played at Soldier Field in 2002, Donovan McNabb and the Eagles romped to a 33-19 victory, knocking Chicago out of the postseason in the divisional round.
That game does share one connection to this one, as former Eagles head coach Andy Reid, who was patrolling the sidelines that day, was current Bears head coach Matt Nagy's boss in both Philadelphia and Kansas City.
Chicago Bears Fans Ink Their Team Pride
McNabb was the big offensive star of the game for the Eagles, throwing for 262 yards and two touchdowns, and he out-dueled Shane Matthews and Jim Miller, who combined for 89 passing yards and three interceptions in the game.
The Eagles and Bears also played in the Wild Card round in 1979, with the Eagles taking down a 27-17 victory in the game. Walter Payton had two rushing touchdowns and 67 yards on the ground, but it wasn't enough as Ron Jaworski and the Eagles won that game en route to a Super Bowl appearance.
The lone Bears victory over the Eagles in playoff action came in the infamous "Fog Bowl," contested at Soldier Field on New Year's Eve 1988. The game was marked by several remarkable performances, including Randall Cunningham throwing for over 400 yards and zero touchdowns, and by the eerie fog that settled over the field in the game, preventing fans and even players from really following the action.
Timeline: How the 2018 Chicago Bears Came Together
Sunday's game will be the first wild card game held at Soldier Field since 1991, when the Bears fell 17-13 to the Dallas Cowboys. The Bears last appeared in the Wild Card round in 1995, when they beat the Minnesota Vikings.