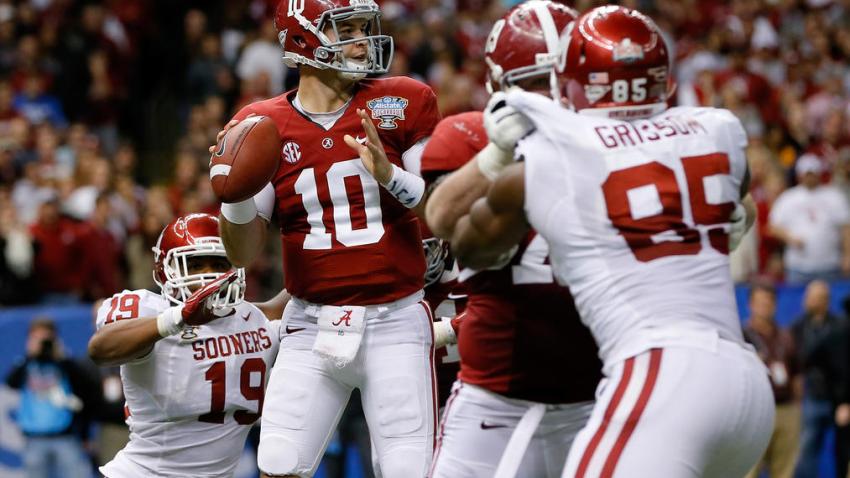 With the NFL Draft just nine days away, Grizzly Detail is taking a look at the different positions that the Bears could address in the draft, and whether or not they need to make each spot a priority when things get underway at Radio City Music Hall.
We start our look at the team with the quarterback position.
The Situation:
The Bears had some questions going into the offseason about what they would do with the quarterback position, but they answered them in relatively short order, signing Jay Cutler to a lengthy contract extension. The team also saw Josh McCown head down south to greener pastures, signing a sizable contract with the Tampa Bay Buccaneers.
As of right now, the Bears don't really have a for-sure back-up quarterback in the fold. They did bring back Jordan Palmer, who is familiar with the offense, but they also have been looking at some other options. Various reports have had the Bears linked with other higher-profile quarterbacks, including Josh Freeman, but Phil Emery and company haven't really done anything concrete to add someone to the mix.
Urgency: 5/10
Having a back-up quarterback can prove to be crucial to a team's success, as the Bears found out last season when Cutler went down with injuries. McCown stepped in beautifully for him, but there is a significant argument over whether or not McCown succeeded because of his own abilities or because of the effectiveness of Marc Trestman's strategy, as well as the quality of pieces that McCown was surrounded with.
While that question will largely be answered as the season wears on in Tampa, the short-term reality for the Bears is that the quarterback position is one that they could look at in the draft. Guys like AJ McCarron or Aaron Murray could be potential options down the board for the Bears, who are unlikely to pull the trigger on a top-tier guy even if they fall to the second round. Virginia Tech quarterback Logan Thomas and Ball State quarterback Keith Wenning are two other possibilities for a late round flier for the Bears, depending on how Emery's other selections end up shaking out.
Round to Address Position In: 5th Round or Later