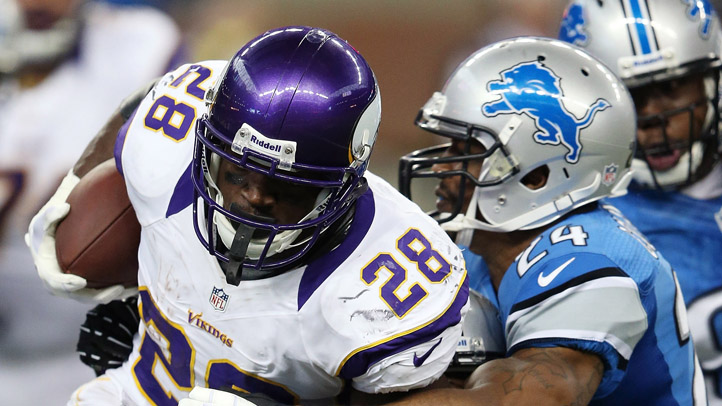 With a win on Monday night, the Bears ended the first quarter of the season with a record of 3-1. The record tied them for the lead in the NFC North, with the Packers just a game behind at 2-2 due to their dubious loss to the Seahawks.

At 1-3, the Lions haven't quite put themselves out of playoff contention, but they are in quite the deep hole.

Heading into the second quarter of the season, what sort of competition will the Bears' main two rivals provide?

The Vikings have been the surprise of the young NFL season. The now-healthy Adrian Peterson already has 332 rushing yards, and Percy Harvin has had a strong start as a receiver and return man. Their next quarter of football has just one team who has a better than .500 record: Arizona.

Then there are our neighbors to the north. Let's face it -- the Packers owned the Bears in their one meeting. The Bears may have the better record, but they won't be able to win the NFC North without beating the Packers. But as we await the rematch on Dec. 16 at Soldier Field, the Packers don't have much tough competition in the next four games. Like the Vikings, they only have one opponent above .500: Houston.

This means that the Packers and Vikings have a good shot of keeping pace with the Bears, who face three 1-3 teams and have their bye in the next four weeks. This will set up a fun showdown for the second half of the season.
Copyright FREEL - NBC Local Media