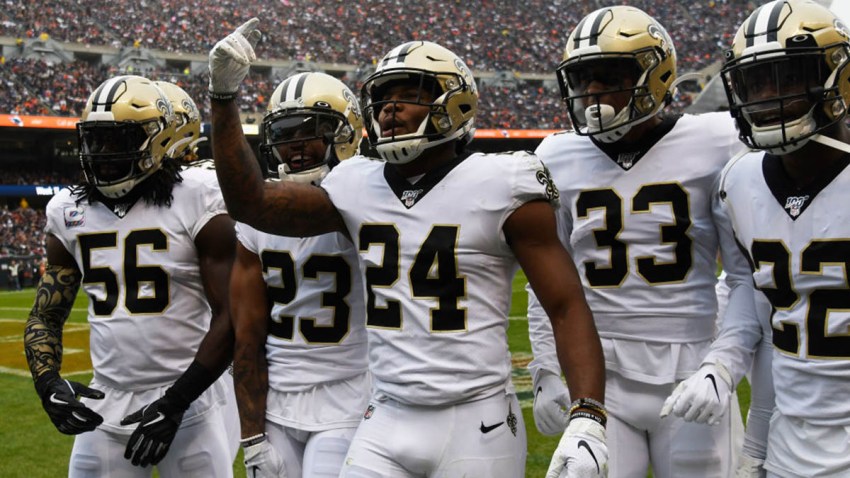 The Chicago Bears were hoping for a strong effort out of their bye week, but instead they were drubbed in a loss to the New Orleans Saints.
The Saints scored 27 unanswered points to race out to a 36-10 lead in the fourth quarter, but even with two late touchdowns, the Bears still fell to 3-3 on the season.
Thanks to those late drives, Mitchell Trubisky threw for 251 yards and two touchdowns in the losing effort. The Bears only managed 17 yards of rushing in the game, with only seven rushing attempts.
Meanwhile, Teddy Bridgewater threw for a pair of touchdowns, and led the Saints to a 5-0 record since Drew Brees went down wtih a thumb injury.
The Bears' run defense was gashed with Akiem Hicks out of the lineup, as Latavius Murray ran for 119 yards and a pair of touchdowns.
Despite some early struggles, the Bears actually led early in the second quarter after Eddy Piñeiro booted through a 46-yard field goal. Unfortunately for Chicago, Wil Lutz turned around and made a field goal of his own five minutes later to make it a 12-10 game, and once the second half started, the wheels began to fall off.
The Bears gave up two touchdowns to the Saints in the third quarter, with Murray rushing for one and Taysom Hill catching a pass from Bridgewater for the other, and the Bears registered just four yards of offense in the quarter as they fell behind 26-10.
The Saints continued their onslaught in the fourth, with Lutz making another field goal and Murray rushing for a 4-yard score with 4:33 remaining in the game to give New Orleans a 36-10 advantage.
The Bears scored a touchdown on a throw from Trubisky to Allen Robinson, and after the team recovered an onside kick they scored another touchdown when Javon Wims hauled in a pass to make it a 36-25 game.
It appeared the Bears had recovered another onside kick with 46 seconds remaining, but Ben Braunecker had stepped out of bounds prior to touching the ball, and the last-gasp comeback attempt fell short.
The 3-3 Bears will now prepare for a Week 8 matchup against the Los Angeles Chargers, with kickoff set for noon on Oct. 27.