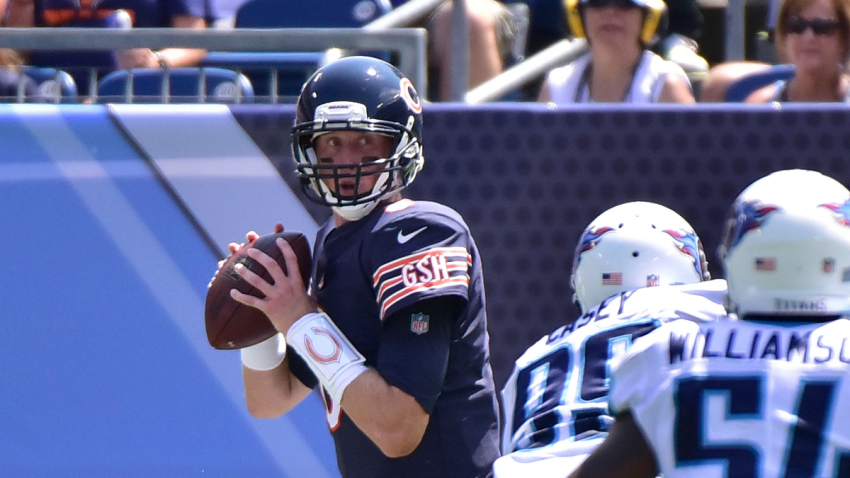 There may be questions about how long Chicago Bears quarterback Mike Glennon will remain under center this season, but there is at least one group of people that has faith in him: his teammates.
On Monday, Glennon was selected as one of five captains for the Bears, who will begin their regular season on Sunday afternoon when they take on the Atlanta Falcons at Soldier Field. Glennon signed a three-year contract with the Bears during the offseason, and even though the Bears took Mitchell Trubisky with the second overall pick in this year's draft, Glennon will be under center against Atlanta this weekend.
Offensive lineman Josh Sitton was also named as a captain by the team. Sitton signed a three-year pact with the Bears in 2016 after being cut by the Green Bay Packers during training camp. He has made the Pro Bowl four times in his NFL career.
On defense, the Bears named safety Quintin Demps and linebacker Jerrell Freeman as captains. Freeman enters his second season with the Bears after registering a team-high 86 tackles in 12 games a season ago. Demps signed a free agent contract with the team in the offseason and is hoping to bolster a secondary that struggled throughout the 2016 campaign.
On special teams, Sherrick McManis was also named a captain of the team. One of the longest-tenured Bears, McManis has been with the team since 2012, and registered three tackles last season while playing in all 16 games.