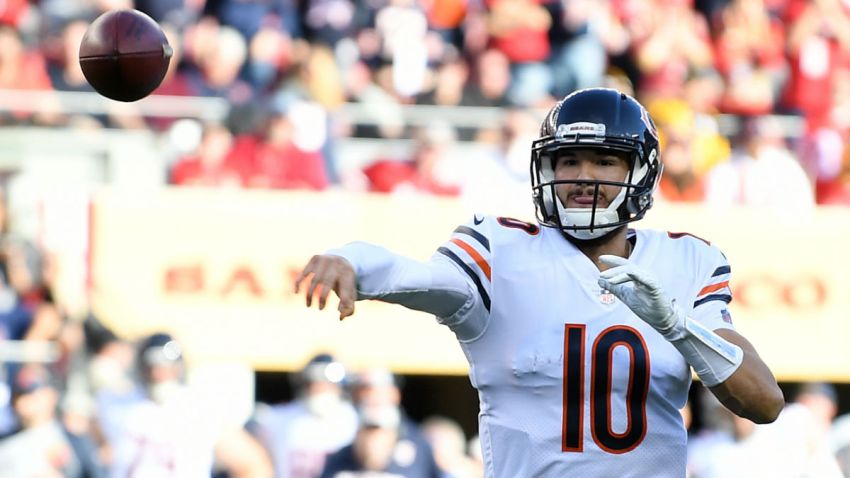 The Chicago Bears beat the San Francisco 49ers on Sunday afternoon, and quarterback Mitchell Trubisky made some history in the process.
Trubisky didn't have the most spectacular day at the office, throwing for 246 yards and a touchdown, but he did have a dazzling and consistent performance, completing 25 of the 29 passes that he threw in the game.
That puts his completion percentage for the game at 86.2 percent, and according to The Athletic's Kevin Fishbain, that is the best completion percentage for a Bears quarterback that has attempted at least 20 passes in a game since at least 1950.
The strong, consistent performance was well-timed for Trubisky, as he helped the Bears to their eighth win in nine games and kept their hopes of a first round bye in the postseason alive.