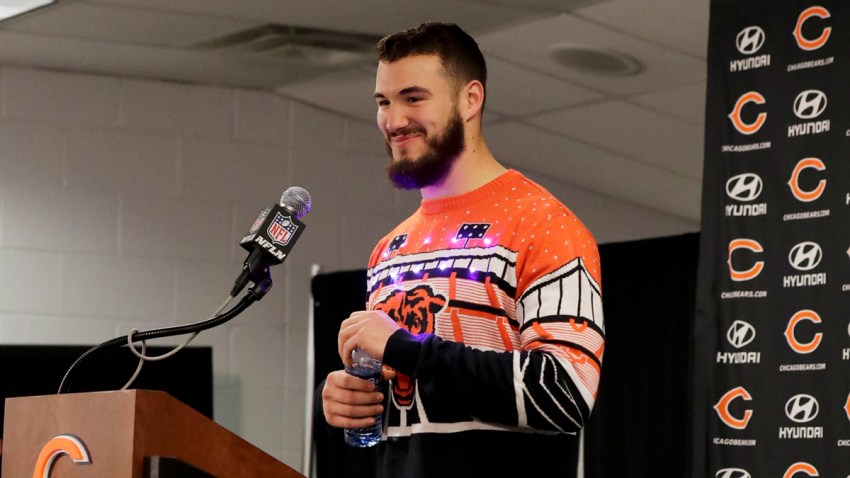 Chicago Bears quarterback Mitchell Trubisky has every reason to feel festive after the team won the NFC North Division on Sunday, and his sweater reflected his feelings perfectly.
Trubisky, who threw for a pair of touchdowns in the win, came out for his postgame press conference wearing not a suit, but a Christmas sweater, and Bears fans went wild:
The sweater features the Bears logo and a stadium outline, and even had blinking Christmas lights.
Ever the gentleman, Trubisky asked the assembled media if they wanted the lights on or off for his interview, which followed the Bears' 24-17 win over the Packers.
Week 15: Bears vs. Packers in Photos