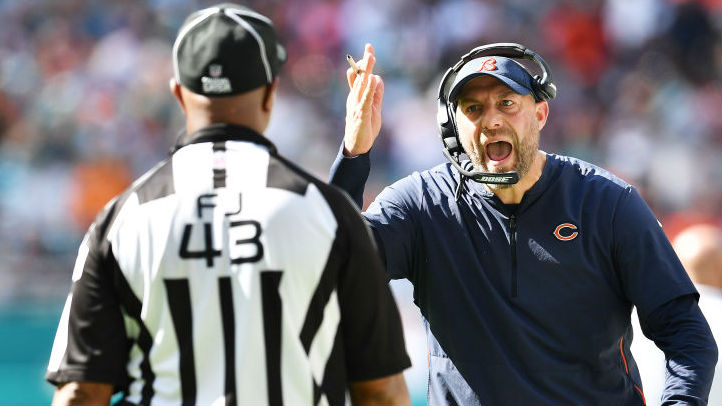 The Chicago Bears had a golden opportunity to run their record to 4-1 on Sunday, but instead they fell 31-28 to the Miami Dolphins at Hard Rock Stadium.
The Bears got within scoring range in the overtime frame, but Cody Parkey missed a 53-yard field goal to give the Dolphins new life. With just seconds to go, Jason Sanders knocked through a field goal of his own to give the Dolphins the win.
Two red zone turnovers led to the Bears' defeat, with Mitchell Trubisky throwing an interception in the end zone and Jordan Howard fumbling the ball at the goal line.
Bears vs. Dolphins: Gameday in Photos
Trubisky threw for 316 yards and three touchdowns in the game, but he was outdueled by Brock Osweiler, who threw for 380 yards and three touchdowns in relief of Ryan Tannehill.
The Bears will next take the field in Week 7 when they battle the New England Patriots at Soldier Field.