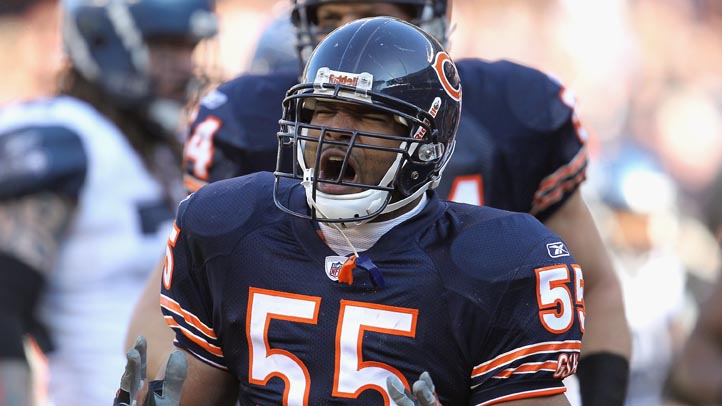 After 10 years in the NFL, Lance Briggs knows that the toll he takes on the field now will affect him later in life. When discussing how concussions affect life after football, Briggs said it's part of the game he's loved for so long.

"I started playing when I was seven years old," Briggs told NBC Chicago. "I loved the game and played it every year after that. I was fortunate enough to play in college and enjoy that, and even more fortunate to get drafted to the NFL and enjoy my NFL career. I've been lucky, I guess, or whatever you want to say, that I haven't been in position like linebackers like Dan Morgan or even different guys who have had concussions that have forced them out of the league."

Admitting that football is "violent," Briggs said he knows what he got into.

"Especially in 2012, you've gotta know that this is part of the sport. You want to love it, so love it and all the good stuff that it brings, but there's dangers to it," said Briggs.

However, Briggs does not want to take away from the many retired players who are suing the league for allegedly hiding the effects of concussions during their playing days.

"I don't have a problem with those guys filing against the league because they're saying it's going to change the way the players get taken care of after their tenure," he said.
Copyright FREEL - NBC Local Media