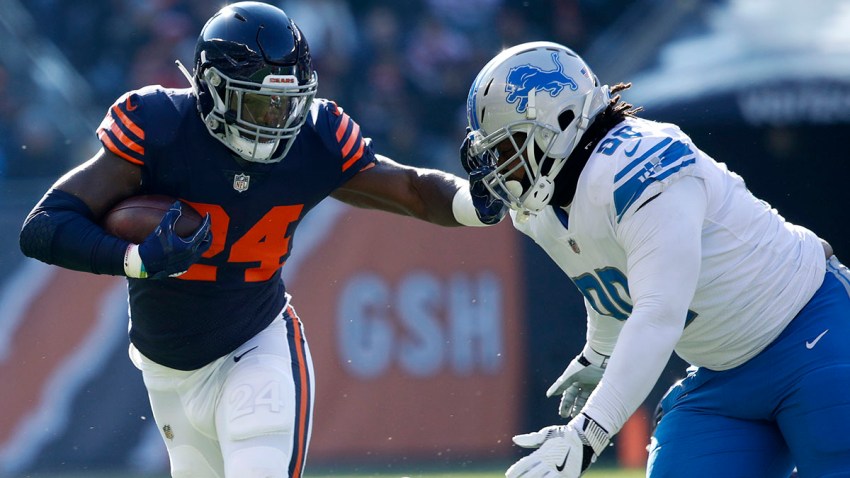 After his three-year career with the Chicago Bears came to an end on Thursday, running back Jordan Howard sent a message to his fans as he heads to the Philadelphia Eagles.
Howard, who spent the first three seasons of his career with Chicago, was traded to Philadelphia in exchange for a 2020 draft pick, and he thanked Bears fans, and the team, for believing in him during his stay in the Windy City:
"Although it was brief, the past three years were truly an amazing experience," he said in his tweet. "(Chicago is) a great city, fan base, and team. I'd like to thank the organization for giving me the chance to launch my NFL career, and make lifelong memories as a member of the storied Chicago Bears."
In three seasons with the Bears, Howard rushed for 3,370 yards and 24 touchdowns. He set a career high with nine scores a season ago, but didn't quite make it to 1,000 rushing yards on the season, finishing with 935 in his third NFL season.
The Bears will receive a sixth round pick from the Eagles in the 2020 draft, but that selection could become a fifth round pick if unspecified conditions are met.