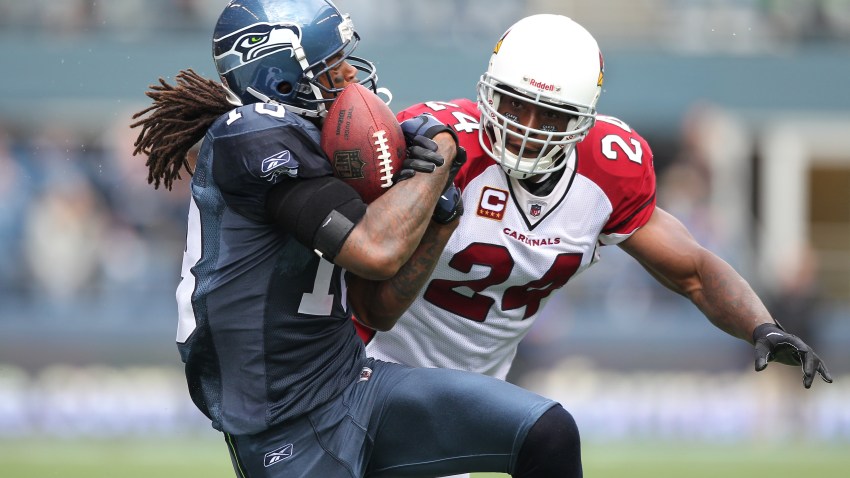 The Chicago Bears are still looking for players to flesh out their roster heading into training camp next month, and they continued that quest on Monday when they announced that they had signed two new players to contracts.
Tight end Jeron Mastrud, who played for the Oakland Raiders in the 2013 season, was one of them, and the other was safety Adrian Wilson, a five-time Pro Bowler who most recently played with the New England Patriots after a long and productive career with the Arizona Cardinals.
Mastrud will likely take the place of Fendi Onobun, who was released by the team last week, but he will be competing with Dante Rosario for the back-up role behind Martellus Bennett on the depth chart. Last season, Mastrud started 12 games for the Raiders, with six catches for 88 yards for the team.
As for Wilson, the Bears will be hoping for a return to form for a player that missed the entire 2013 season. With the Cardinals before his failed stint in Foxboro, Wilson started 162 games, recording 885 tackles, picking off 27 passes, and breaking up 99 passes. He also forced 15 fumbles with the Cardinals. According to the press release issued by the Bears, Wilson is one of just 13 players to have 20 or more interceptions and 20 or more sacks in their career since the league began keeping sacks as a statistic in 1982.
Where he will fit in on the Bears' roster is the real question. Ryan Mundy figures to have one of the starting safety spots sewn up, but the other one is completely up for grabs. Brock Vereen has been impressive in workouts so far this offseason, and the team still has both Craig Steltz and Chris Conte under contract. Both Steltz and Conte have been dealing with injury concerns, meaning that Wilson could have a chance to make the roster coming out of training camp.