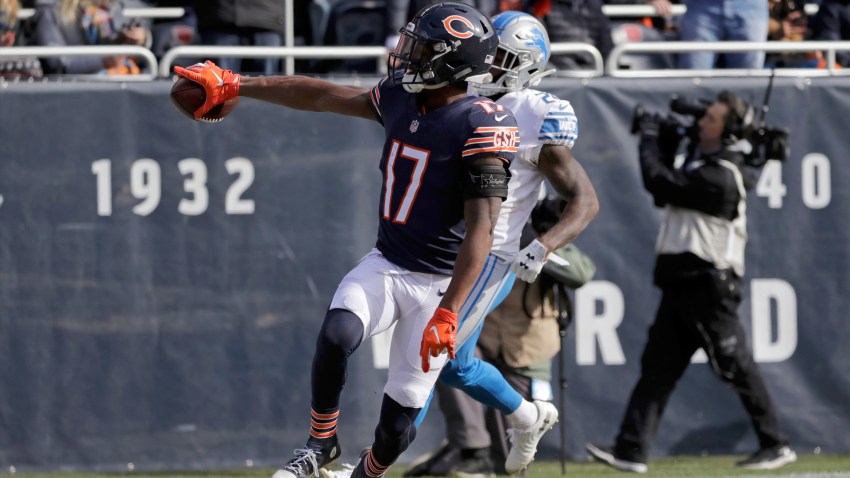 The Chicago Bears are getting ready for their biggest game in recent memory on Sunday night when they take on the Los Angeles Rams at Soldier Field, and wide receiver Anthony Miller has got a simple message for fans.
Believe.
That's the key word behind an epic video released by the team on Sunday morning. Narrated by Miller, the video implores fans to get behind the team, no matter what the national narrative is behind the game, and it will get you psyched up for the big game at Soldier Field:
"When they say we can't beat the best on Sunday night, we say 'believe,'" Miller said. "We say 'make noise,' and we say 'Bear Down.'"
The Bears and Rams will square off at Soldier Field at 7:20 p.m. on Sunday night, and you can catch the game on NBC 5 Chicago.