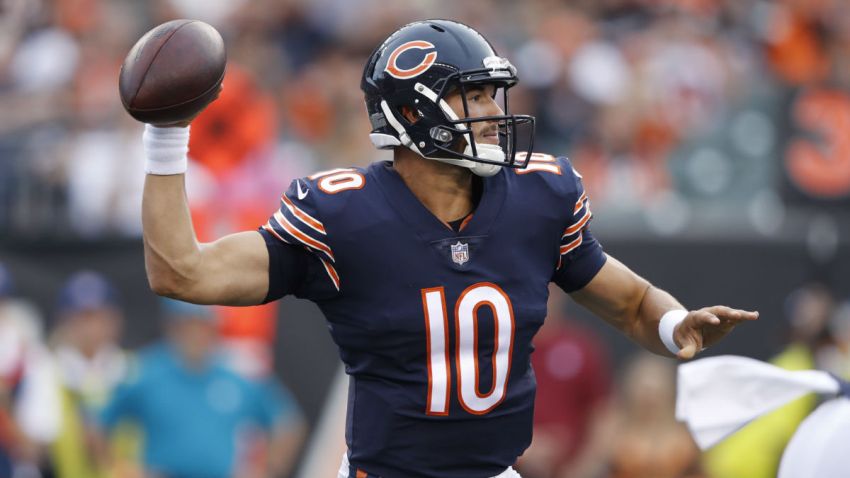 The Chicago Bears are taking on the Green Bay Packers Sunday night, and here are 10 players that could make a big difference as the teams take the field.
Trey Burton
Burton, a new acquisition for the Bears, is the type of player that Matt Nagy should absolutely love. He is a versatile threat who can line up all over the place, and he could really create headaches for the Packers' secondary.
Leonard Floyd
Floyd will be playing with a cast on his hand, and whether or not the injury limits him could turn him from a potential X-factor into a non-factor.
Kyle Fuller
After signing an offer sheet with the Packers this offseason, Fuller has the opportunity to send a message to the Bears that they were right to retain him, as he takes on Davante Adams and the Packers' other talented receivers.
Jordan Howard
With Tarik Cohen getting a ton of attention because of his pass catching, Howard is hoping that he can be the focal point for the Bears' game on the ground.
Kyle Long
Long has dealt with plenty of injuries over the last few seasons, but will he be able to put that behind him and help protect Mitchell Trubisky?
Khalil Mack
Mack is going to be limited in his action on Sunday, but he can really make a big impact if he can get to Aaron Rodgers on passing downs. His conditioning should be fine, but will his knowledge of the playbook be up to the task?
Allen Robinson
Robinson was the Bears' big ticket offensive acquisition this spring, but can he turn the team's passing game from an afterthought into a unit that gives opposing coordinators nightmares?
Roquan Smith
The rookie missed most of training camp and didn't play at all in the preseason, but the new man in the middle for the Bears could play a big role in a defense that was one of the top 10 groups in the league last season.
Danny Trevathan
The Bears have some big-time playmakers dealing with a variety of issues on defense, but Trevathan could be the one constant in the changing sea. He could have a big game going after Rodgers and company.
Mitchell Trubisky
Of course, Trubisky is going to be the focal point for Bears fans tonight. He is looking to take a big step forward in his sophomore season, and it all begins against the Bears' biggest rivals on a national stage.