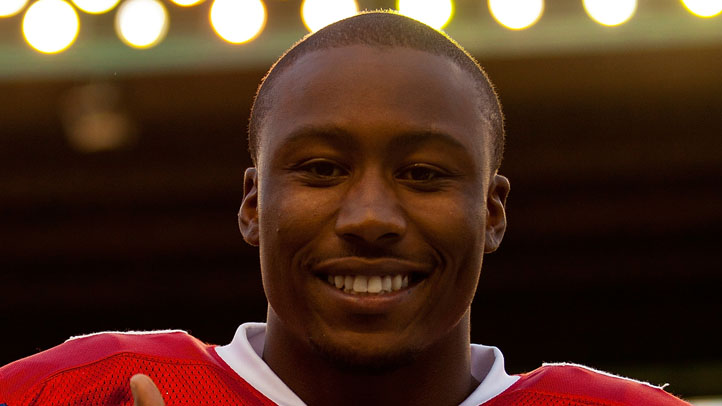 New Bears general manager Phil Emery made a big splash minutes before free agency started, acquiring three-time Pro Bowl receiver Brandon Marshall from the Miami Dolphins for two draft picks.

Marshall played with Jay Cutler in Denver, and the two combined for 1,265 yards in Cutler's final year with the Broncos.

Bears from both sides of the ball reacted happily to the news.

"Bout time bro...welcome home lol," running back Matt Forte tweeted. Linebacker Lance Briggs added, "today is a great day..[Tim Jennings] gets resigned and bears make trade for brandon marshall..great for us!!"
Forte and Briggs have good reason to be happy. In Marshall, Chicago is getting an elite receiver. In six seasons in the NFL, he has five 1,000+ yard seasons. Those numbers have remained steady even as he played with a merry-go-round of quarterbacks in Miami and as he missed two games in 2010. His 494 career receptions already puts him at the top of the Bears all-time catches list.Chicago hasn't had an elite receiver in years.
The last time a receiver had more than 1,000 yards was in 2002, when Marty Booker had 1,189 yards. Though Johnny Knox and Devin Hester both could make long catches and Earl Bennett was a reliable slot receiver, the Bears were still in search of a reliable, No. 1 receiver.
Cutler should be happy with the move.
He and Marshall talked on Twitter about reuniting
. At the time, it seemed like a trade wouldn't happen, but Emery didn't even wait for free agency to make the move. Now, Cutler will have a receiver with whom he has proven chemistry and success.
But in any trade, both sides need to give something up. Chicago gave up two third round picks for Marshall, letting go of a bit of the future for the present. They will also take on Marshall's contract. Signed in 2010, it made him the highest paid receiver in the league at the time and has three seasons left on it.
However, taking out a small loan on the future to give the Bears the team they need now makes perfect sense to Chicago. Though the defense is still performing, Julius Peppers, Lance Briggs and Brian Urlacher are all in their thirties.
The window for this team to win a Super Bowl is closing. By adding a star receiver, Emery made sure the window was open for both the offense and the defense to excel.
Copyright FREEL - NBC Local Media