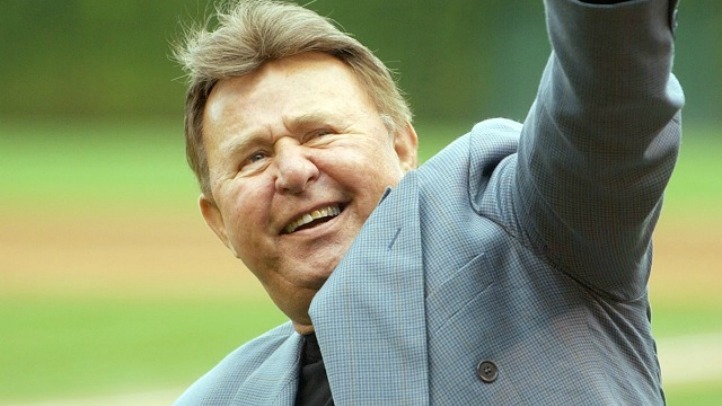 A Chicago bar owner rescued a piece of treasured Cubs memorabilia -- for Ron Santo, no less -- that was accidentally thrown out by the team.
The Cubs threw out several banners Monday, plus a giant card fans signed for Ron Santo at the 2011 Cubs Convention after his death. Murphy's Bleachers bar owner Beth Murphy saw the card in a dumpster shortly after and instructed some bartenders to fish it out, according to The Chicago Tribune.
The card has been on display at Murphy's since Wednesday.
Murphy is a spokesperson for the rooftop owners association fighting against the Wrigley Field renovation. She said that her discovery was just a coincidence. She said she lives in the neighborhood and happened to see the items while walking her dog.
The card and other pieces of memorabilia will be returned to the Santo family. Jeff Santo, son of the late baseball icon, is visiting Chicago this weekend for the annual Ron Santo Walk to Cure Diabetes. He told the Tribune that he's excited to see the card on display.
Santo plans to keep some of the memorabilia and give the rest to a family friend who owns Bernie's Chicago tavern.