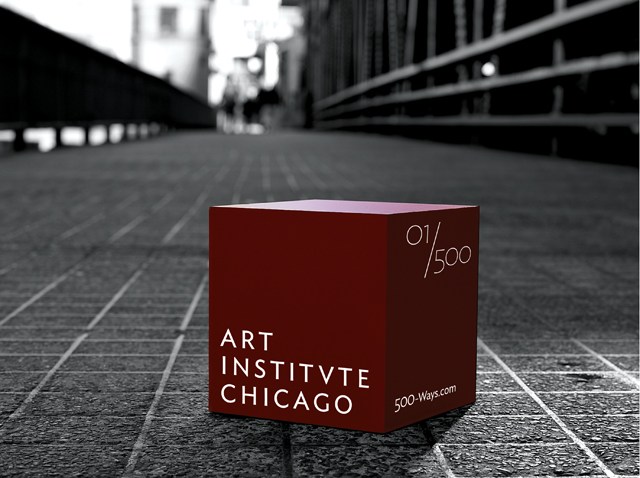 The city of red cubes.
That's what Chicago will become in the next few weeks, as the Art Institute launches an original ad campaign using 500 red six--square-inch cubes scattered around the city.
Four larger 8-foot tall cubes will be placed in strategic locations such as NBC Plaza, 401 N. Michigan Ave., the Navy Pier, Ogilvie Transportation Center and the Wit Hotel on N. State Street, the Sun-Times reports.
The initiative is part of the Institute's campaign to promote its Modern Wing, which was inaugurated earlier this year.
The NBC Plaza cube will have a special opening to the side through which people will have a chance to win a special tour of the Art Institute.
The project involves a certain degree of interactivity.
People are invited to keep track of the cubes they see around town, write down the special project code on each one and then enter it on the dedicated website, 500-ways.com.
This will also give access to different art projects that will be part of the interactive project. People will be invited to submit drawings, paintings, poems or photographs inspired by a particular artist, whose name will be given once the special code is typed up on 500-ways.com.
Now let the search for the red cubes begin.