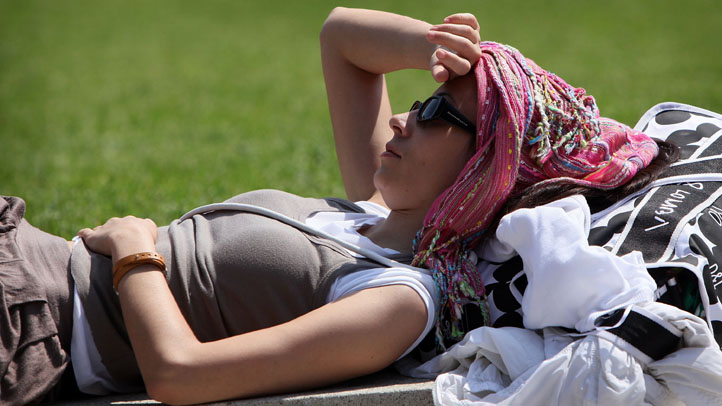 If Monday and Tuesday were a little too warm for you -- and they were, for many -- you likely appreciated what Mother Nature brought Wednesday.

A cold front that dropped down from the north brought a bit of relief from the sweltering temperatures seen earlier in the week.

Temperatures varied from the mid- to upper-70s along the lakefront, to the low- to mid-80s inland, and to the upper 80s to low 90s in far southern counties. Temps dropped to the low 70s in Chicago and mid-60s elsewhere overnight.

The Chicago area on Tuesday saw near-record temperatures. The National Weather Service said the record high of 97 degrees was set backin 1973. The mercury was just shy of that -- 96 degrees -- at about 1:58 p.m.

Some Illinois schools issued heat schedules in anticipation of the heat. The Illinois Department of Human Services urged those without air conditioning to take advantage of the more then 100 cooling centers across the state.