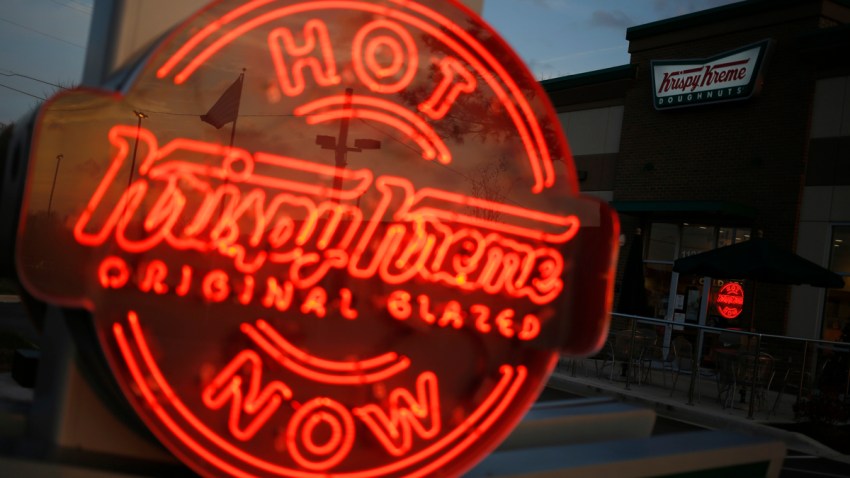 Krispy Kreme Doughnuts is making its return to Chicago.
The doughnut chain announced its newest storefront at 17815 S. Halsted Street in Homewood, is slated to open Jan. 10, 2017.
The doughnut shop will be celebrating its grand opening by giving the first 100 customers in line free doughnuts. The first dozen customers will receive a free dozen Original Glazed doughnuts every week for a year, while customers 13 through 100 will receive a free dozen Original Glazed doughnuts every month for a year.
Customers can begin lining up for their shot at a free dozen on Jan. 9, when the store will set up a heated tent and give customers a line placement number. Customers must wait in line until doors open on Jan. 10 at 6 a.m.
"We are excited to join the Homewood community with our first Krispy Kreme Chicagoland location," said Carlos Larcada, President of Chicagoland Restaurants, LLC. "We're ready to turn on our Hot Light and serve up hot, fresh Krispy Kreme favorites."
The store's opening will also mark the Midwest premiere of Krispy Kreme's new premium coffee, along with a 24-hour drive-thru.
"I am beyond delighted that Krispy Kreme Doughnuts will soon open here in Homewood," said Rich Hofeld, Homewood Village President. "Their location in our Halsted Street commercial district is a great addition to the community and I look forward to stopping by whenever I am in need of something sweet."
The Homewood Krispy Kreme will be open daily from 6 a.m. to 11 p.m.