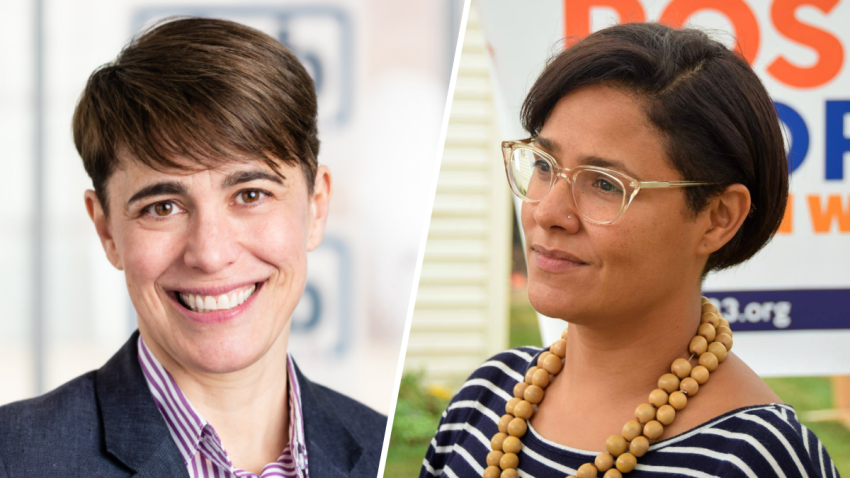 Nearly a month after polls closed in the 33rd Ward on Chicago's North Side, Alderman Deb Mell has conceded her race against challenger Rossana Rodriguez Sanchez.
Mell, who has served on the City Council since she was appointed by Mayor Rahm Emanuel in 2013, posted a message to her Facebook page saying that she wouldn't be able to overcome the narrow vote deficit that separated her from her challenger.
"After 25 days of counting and reviewing, it is clear that with 11,500 votes cast, I will not have the 14 votes necessary to serve another four-year term," she said in a statement. "Serving the people of the 33rd Ward has been the greatest honor of my life, and I have nothing but respect and a deep admiration for all the people I have met along this journey."
Mell also had kind words to say about her opponent, a community activist who won her efforts to unseat Mell after six years in office.
"While the vote totals show a ward that is evenly divided, I believe it is time for us to come together and support our new Alderman Rossana Rodriguez Sanchez," she said. "I have reached out and congratulated Rossana and her team. I wish her the very best as she moves into the position."
Mell pledged that her office would assist Sanchez as she transitions into her new role. All 50 of Chicago's aldermen will be sworn into office, along with Mayor-elect Lori Lightfoot, on May 20.