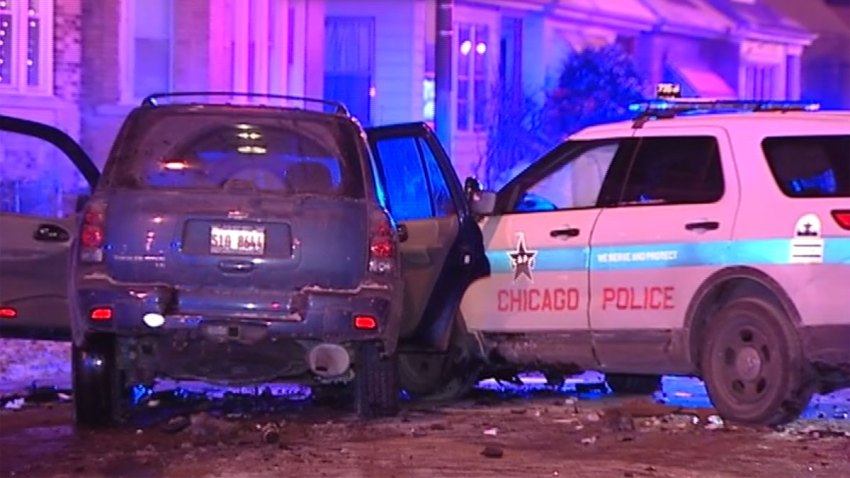 Four people were hospitalized early Tuesday after three vehicles, including a Chicago Police Department SUV, crashed in the Englewood neighborhood on the South Side.
The crash happened about 12:25 a.m. on the 7200 block of South Racine Avenue, Officer Hector Alfaro said.
A male traveling northbound on Racine Avenue in a Chevy Trailblazer struck a red car traveling westbound on 72nd Street, Alfaro said. That Chevy then crashed into a police SUV.
Two officers in the police vehicle were taken in good condition with non-life-threatening injuries to Little Company of Mary Hospital and Health Care Centers, Alfaro said.
The Trailblazer's driver and the female driver of the red car were both taken with minor injuries to Holy Cross Hospital, Alfaro said. Their conditions and ages were not immediately known.
The crash did not appear to be alcohol-related, but traffic citations were pending, Alfaro said.