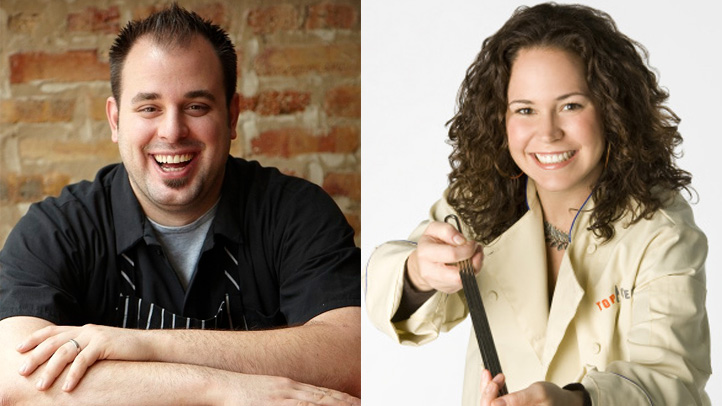 Who's got the top chef chops?
We'll find out August 31 when two of Chicago's best chefs square off in the latest installment of Boka Restaurant Group's summer Quick Fire Competition series.
Current champion, Chris Pandel, of the just-announced restaurant Balena, will square off against Girl & The Goat chef/partner Stephanie Izard -- a former "Top Chef" winner who knows a thing or two about these competitions.
The complimentary event will be held at Lincoln Park's Perennial Virant, and is limited to the first 100 guests who RSVP.
The spectators will serve as the judges, as each chef is given a grill and unknown ingredients to create a dish.
Email pvquickfire@gmail.com or call 312-981-7070 for reservations.