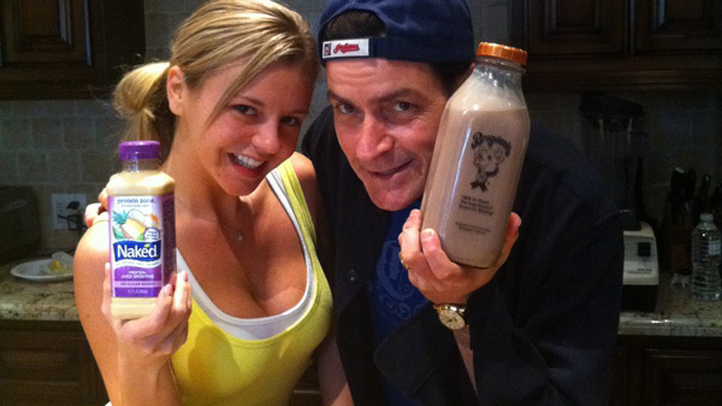 There's no shortage of ways to celebrate Charlie Sheen's Chicago visit this weekend.

If you haven't already snagged tickets to the controversial actor's My Violent Torpedo of Truth/Defeat is Not An Option Show" Sunday at the Chicago Theatre, it's probably too late, but here's how you can still get in on the action.
After the Chicago Theatre show, Sheen will beat up the beat at Enclave nightclub (220 W Chicago). General admission tickets are on sale for $30, and a $60 VIP ticket also gets you access to a private cocktail reception from 9-10:30 p.m. that includes express entry. Ten of those VIP ticket holders will also be selected for a meet and greet with Sheen.
Angels & Kings Chicago (230 N Michigan Ave) hosts a "Winning" pre-party before his Chicago Theatre show. Every cocktail purchased -- such as Tiger's Bloody Mary or Two and a Half (Wise) Men -- gets you a raffle ticket and a chance to win two tickets to the main show. The "Winning" winner will be announced at 7:30 pm.
Uncle Fatty's Rum Resort (2833 N. Sheffield Ave.) celebrates April Fools Day with a Charlie Sheen Look-A-Like and Act-A-Like contest Friday night. Sip on Sheen-themed specialty cocktails like the "Tiger Blood" and the "Adonis DNA."