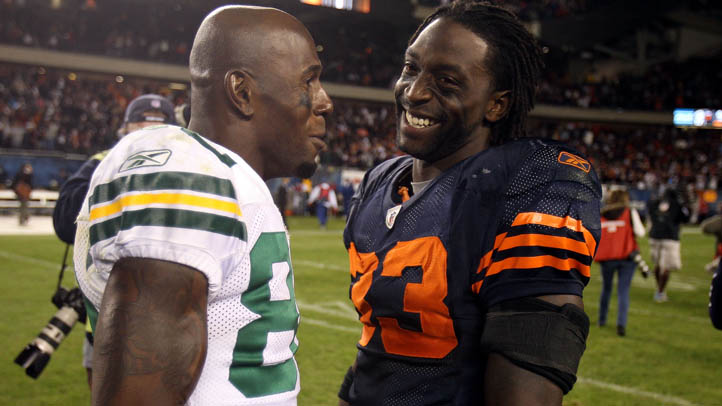 While one of the Packers' top receivers is doubtful for Thursday's game, the Bears may be without one of their stars, as well. After suffering a kick to the shin while on special teams, Tillman was listed as questionable for the game in Green Bay.

Tillman left Sunday's win over the Colts early and new Bear Kelvin Hayden filled in well. However, dealing with Aaron Rodgers and the Packers stable of receivers -- even without Jennings -- is very different than Andrew Luck and the Colts. Tillman is familiar with Green Bay's players and has had success against them in the past. In 17 games against Green Bay, he has two sacks, four interceptions and four forced fumbles.

He is also key to the Bears special teams.

"He's one of the best corners in football, as far as shutdown gunner-type corners," special teams coordinator Dave Toub said. "We've got to have him on the field because he can shut down a gunner single-handedly."

Questionable means there is a 50/50 chance Tillman will play. He did participate in Wednesday's walkthrough, but it was just a walkthrough. Bears fans, it's time to get out your rabbit's foot, lucky socks and whatever talisman you need to for Tillman to feel good enough to play in Green Bay.
Copyright FREEL - NBC Local Media