Prosecutors dropped criminal charges Thursday against a Naperville man who had been accused of killing a Joliet woman in a 2008 hit-and-run accident and then showing up at her sister's home 3-1/2 years later claiming responsibility.

Will County prosecutors agreed to dismiss the charges against David McCarthy IV, based on psychologist reports that found he made a false confession because he suffers from a mental disorder that causes delusions.
Psychologists for the defense and the prosecution both found McCarthy to have made a false confession in the death of Melissa Lech of Joliet.

It was also found that a paint chip from the crime scene did not match McCarthy's vehicle.
The victim's mother, Maria Lech, said she still believes McCarthy is guilty and manipulated the system.

"He knew some details that he wouldn't have a way to read the autopsy report or some other report," Lech said.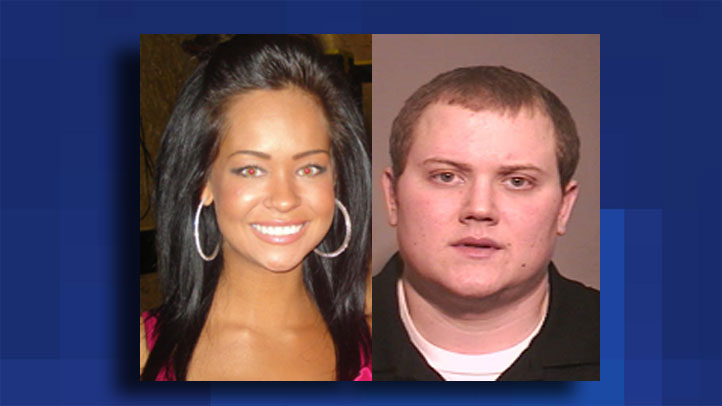 "Now you wasted 2-1/2 years of mine and my children's lives, and now you want to reopen the investigation?"
Lech, a University of Illinois student, was 20 when she was hit by a car in August 2008 after leaving a Joliet sports bar. A driver farther down the road told police he saw brake lights go on and the car swerve before he came across her body and called 911, but the other vehicle was gone.

McCarthy rang her sister, Michelle Lech's, doorbell in February 2012 and allegedly confessed to running over Melissa and leaving the scene. Joliet police arrested him later that day.

"And he just came out and said, 'I was the one that struck and killed Melissa. I ran her over,'" Lech's sister, Michelle Lech, said at the time.

She said McCarthy never apologized.

"I'm angered by it. You're sitting across from me. You come to my home, and this was my sister and you don't even have the decency to say you're sorry? You're just coming for yourself, to clear your conscience? .. Well, that doesn't make us feel better," she said.

Prosecutors said McCarthy told the family he was confused and was looking for a way back to Interstate 55 when he struck Lech.

McCarthy was charged with hit-and-run and leaving the scene of an accident involving injury or death.

The mysterious, fatal hit-and-run case captured local headlines and drew the attention of NASCAR driver Kevin Conway, who featured Melissa Lech's photo and a plea for information on his car in September 2011 during a nationally televised race at Chicagoland Speedway in Joliet. Conway's racing team, Nemco Motorsports, started featuring local missing persons cases on the back of his car in 2011.

A wrongful death lawsuit was settled against McCarthy last year.
Copyright CHIST - SunTimes