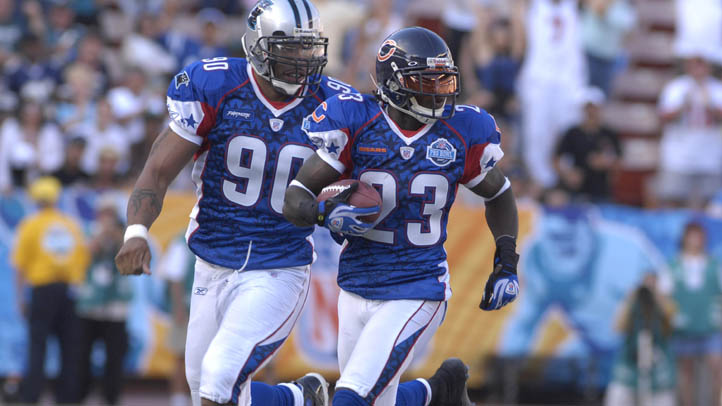 Devin Hester has been to three Pro Bowls as a kick and punt return specialist, but it's not likely it will happen again. The NFL announced changes to the Pro Bowl that all but ensured his trips to Hawaii for the game are over.
The NFL has eliminated kickoffs from the game, also eliminating the need for kick return specialists. The league also decided to turn the roster into a fantasy football set-up. The coaches will each draft their teams from a list of players voted in by fans and players. It will add some interest to the game, but it means Hester won't be voted in to a Pro Bowl.
Hester is understandably upset.
"If you are taking the returner out of the Pro Bowl, you're taking two positions out." Hester said after Wednesday's training camp practice. "That will suck for me. They are trying to change up the whole game of football and they're messing with people's jobs and lives."
Pro Bowl incentives are often written into contracts. Hester's skill as a return man is unquestionable, but he can no longer be rewarded for what he does on the field.
Most return men also have other jobs on the field. They are defensive backs, wide receivers and running backs. But Hester's production as a return man has usually suffered when he had to split his focus. The Bears' new coach recognized that and said Hester would only be on special teams this year.
Changes in the Pro Bowl, though, mean Hester's new role will mean he won't get any more of that recognition.
Copyright FREEL - NBC Local Media