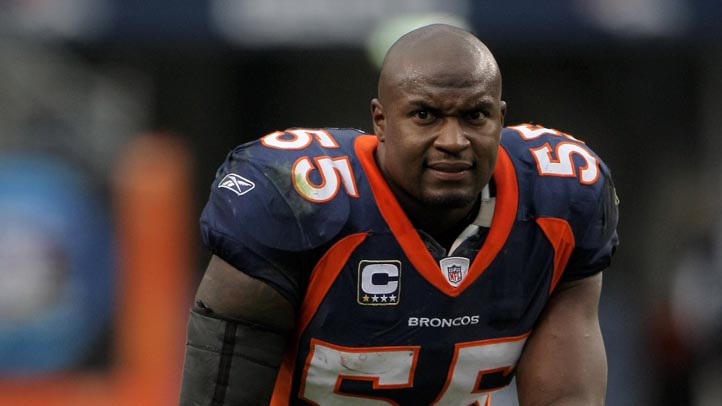 Brian Urlacher and Nick Roach are no longer on the team because the Bears don't have a ton of salary cap room to play with. The Bears' recent moves, though, made sure those positions are filled without breaking the bank.
The team signed linebackers D.J. Williams and James Anderson over the weekend. Williams' deal can be up to $1.75 million, but it has no guaranteed money. Part of Anderson's contract will be paid for by the Carolina Panthers, his previous team.
Both are solid performers. Anderson set the Panthers' record for tackles. When Williams plays, he is comparable to Urlacher. He has had suspensions in the past and missed much of the 2012 season. Chicago is supposed to be his fresh start.
Is it going to look the same as when Urlacher and Roach were in navy and orange? Not at all. Williams and Anderson are different players, but something that every Bears fan needs to get used to is that not much will be the same in the upcoming season.
After the past two seasons, the Bears replaced their general manager and head coach. With so much change at the top, change on the roster is inevitable. The Bears you see this September are going to look very different than the team you saw leave the field after not making the playoffs (again) in January.
The changes the Bears are making are not guaranteed hits. Perfect players rarely come along, and when they do, they usually cost a whole lot of money. The Bears could be swinging big and missing badly. But it's been seven years since the Bears were in a Super Bowl, and nearly 30 years since they have brought the Lombardi Trophy back to Chicago. Be happy that they are swinging at the pitch.
Copyright FREEL - NBC Local Media