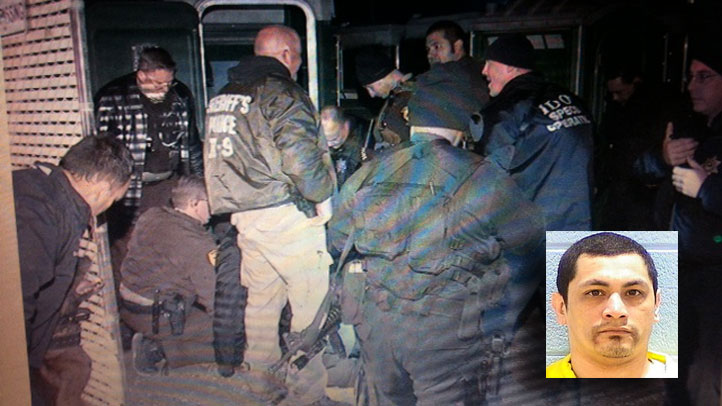 A man who enjoyed a brief escape from authorities before being re-captured in a Port-A-Potty early last month has died in federal custody.
Juan Sanchez, also known as Cesar Sanchez, died at the Metropolitan Correctional Center early Wednesday. He was pronounced dead at Mercy Hospital and Medical Center at 12:08 a.m. Wednesday, according to the Cook County Medical Examiner's office.

Sanchez escaped from a moving Illinois Dept. of Corrections transport van near southwest suburban Lockport on Dec. 2, 2010. After about six hours, he was traced to a Waste Management facility in Rockdale.

DOC records show Sanchez was serving a seven-year sentence that began in 2006 for burglaries in Cook and Kane counties. He has previously been convicted of burglary, shoplifting, robbery, aggravated battery, motor vehicle theft and unlawful use of a credit card.

Results of an autopsy conducted Thursday were inconclusive, pending further study by the medical examiner's office.