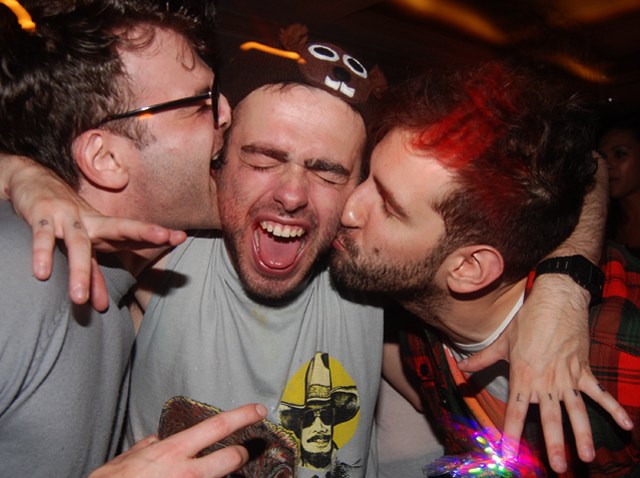 There is nothing quite like St. Patrick's Day weekend in Chicago.

The celebration of Irish culture and tradition starts at 9 a.m. Saturday with the official dyeing of the Chicago River, then continues with the first of two annual St. Patrick Day parades, one downtown and one in Beverly.
Saturday, March 12
Chicago River Dyeing
For over 40 years, the Chicago Journeymen Plumbers have dyed the Chicago River green to kick off the St. Patrick's Day Parade celebration. The dyeing is scheduled for 9 a.m. and can be best viewed from the east side of the Columbus Drive Bridge or Upper and Lower Wacker Drive between Columbus and Lake Shore Drive. This best viewing location is due to the construction taking place this year. Be sure to come early as the dye only lasts about five hours.
Chicago St. Patrick's Day Parade
The parade starts at Balbo and Columbus and proceeds north on Columbus Drive to Monroe. Packed with all things Irish, viewers can watch colorful floats waving green, white and orange flags, troops of Irish step dancers, marching bands and bagpipers as they parade through Chicago's Loop. House Speaker Michael Madigan leads the parade as grand marshal along with 2016 Guest of Honor Mary A. Dempsey, president of DePaul College Prep. The parade happens rain or shine and usually lasts about three hours.
Keep the celebrations going Sunday by attending the South Side Irish Parade and the festivities they have to offer.
Sunday, March 13
2016 Emerald Isle Mile
A new addition to the South Side Irish Parade that began last year, the Emerald Isle Mile is a one-mile, B-tag time race starting at 104th and Western and finishing at 112th. The 2016 Emerald Isle Mile, sponsored by Running Excels, begins at 11:30 a.m., just prior to the start of the parade. A portion of the proceeds support the 2016 South Side Irish Parade.
South Side Irish St. Patrick's Day Parade
The parade steps off at noon from 103rd and proceeds down Western Avenue to 115th Street. The Grand Marshals of the 2016 parade are South Siders Fighting Childhood Cancer. This is a group of four neighborhood charities providing support and fundraising to fight pediatric cancer. The Community Honoree is the 100 Club of Chicago, which offers financial, emotional and organizational assistance to the families of first responders who have been killed in the line of duty. The South Side Irish Parade is a family-friendly event and has a zero-tolerance policy for alcohol along the parade route. The anticipated length time of the parade is two hours.