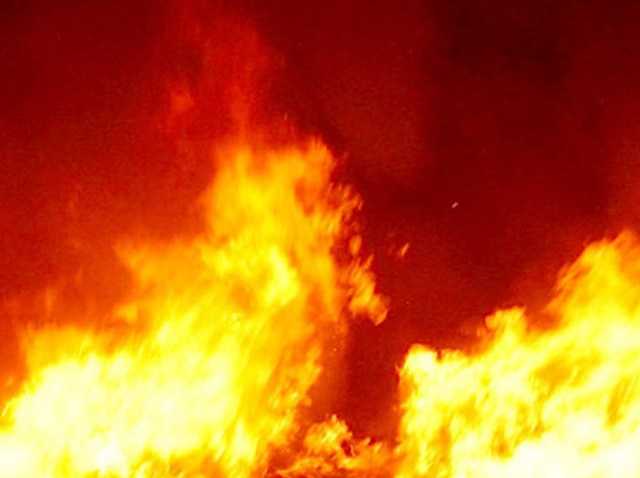 An animal with nine lives credited with saving four others during an early-morning fire in unincorporated Wonder Lake is now missing.

Josh Ornberg and Letitia Kovalovsky, who is pregnant with twins, say their cat, "Baby," woke them early Monday morning as they slept on a couch in the living room.

"The cat started bugging him and when he woke up he noticed that the living room was filling with smoke," Wonder Lake Fire Protection District Asst. Chief Mike Weber said.

He said he called authorities after a failed attempt to put the fire out by himself with an extinguisher.

The couple, the cat and their pet dog were then able to escape on their own and were out by the time fire crews arrived. Fire fighters said they saw smoke and flames shooting out the back of the 1-1/2 story house in the 7600 block of Brook Drive.

Ornberg says the gray, white and brown tabby is strictly an indoor cat, so he hopes she is found soon.

Officials say the fire started in the couple's bedroom and spread to a nearby hallway. It was out within a half hour and no one was hurt.
"They were lucky," Weber said.

The family had recently closed on the home "a couple of weeks ago," Weber said.

The home was equipped with smoke detectors, but fire fighters said they didn't hear them.

The house fire caused about $68,000 in damage and is under investigation. It does not appear to be suspicious.


Copyright AP - Associated Press