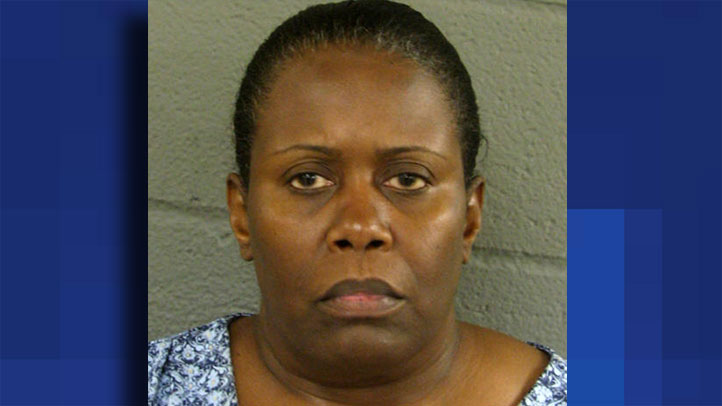 Carolyn Towns, said to be the mastermind behind an off-the-books scheme to resell burial plots at Alsip's historic Burr Oak Cemetery, pleaded guilty on Friday and was sentenced to 12 years in prison.

Towns, 51, of Blue Island, was convicted of profiting from the desecration of hundreds of graves.

Her conviction comes two years after the scheme was uncovered. In July 2009, investigators discovered that some plots were sold multiple times. In some cases, caskets were stacked atop each other. In other cases, grave diggers would crush remove the bodies and dump the remains in another portion of the cemetery.

The Rev. Jesse Jackson, in learning of the crime, said there was a "special place in hell" for those accused of digging up graves.

In her position as director of the cemetery, Towns would accept payment from families of the recently deceased, pocket the money and then direct her employees to bury the bodies in graves that were already occupied. Investigators said the scheme had been going since at least 2003.

Towns, appearing before Judge Frank Castiglione, pleaded guilty to all counts in her indictment, including dismembering a human body, theft from a place of worship, damaging 10 or more gravestones, desecration of human remains, removal of human remains of multiple deceased human beings from a burial ground and conspiracy to dismember multiple human bodies.

The remaining defendants in the case -- Keith Nicks, Terrence Nicks and Maurice Dailey -- are scheduled to appear in court next week.

Cook County Sheriff Tom Dart, who headed up the investigation, said he was pleased that Towns had been held accountable.

"The damage done to the families who have loved ones buried at Burr Oak is unforgivable," he said. "We can never let the cemetery industry slip into anonymity again."

Sheriff Tom Dart reacts to the 12-year sentence for Carolyn Towns, the mastermind behind an off-the-books burial scheme at Burr Oak Cemetery.