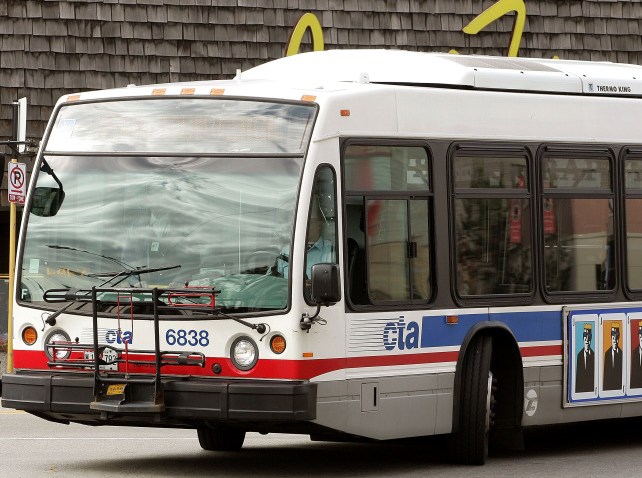 CTA Board Chairwoman Carole Brown and Vice Chair Susan Leonis resigned today, leaving leadership holes at the chronically-troubled mass transit agency, the Sun-Times reports.
Brown told Mayor Daley of her decision to resign at a news conference this morning, according to Chicago Breaking News.
The simultaneous resignations leave the newly-appointed CTA president, Richard Rodriquez, to face the agency's financial crisis without the help of two of the agency's most savvy members.
The CTA recently went through a painful round of budget cuts, and already faced an extremely bleak year ahead.
Brown, 45, is a former VP for now-defunct Lehman Brothers. She was appointed by Mayor Daley in September 2003, and re-appointed to a term that expires in 2013.
Leonis, a close friend of first lady Maggie Daley, was appointed to the CTA Board by Gov. Edgar in 1996.

"It's a huge loss," one CTA official said of Brown's departure, according to STNGwire reports. "She knows finance. She helped get the legislation through Springfield that shored up our finances and pensions. That's her strength and that's what we're losing."
Lehman Brother's collapse could have played a role in Brown's exit.
Brown's worked for two firms since, and the latest, Siebert Bradford Shank LLC, is a smaller firm that commands much of her time. The CTA's problems may have demanded too much time.
"Ever since she started, the CTA has had one crisis after another. There's no money. It took years to a get a bail-out through Springfield. She spends a lot of time at the CTA," said a source familiar with the explanation Brown gave to Daley Tuesday, to the Sun-Times.